Here is a clip on Fox News of Kirk Cameron. He is murdering Darwin's theory. He claims that if Darwin was right, we would see things like crocoduck, seen here...
Here is his picture...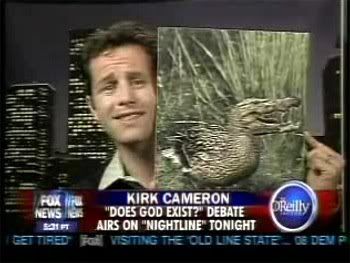 Well Kirk, here is my question to you...
What the hell is this thing? A Otterduck that lays eggs?