So hubby had his staples out from his surgery yesterday. He wanted me to take a picture so I did. Here ya go: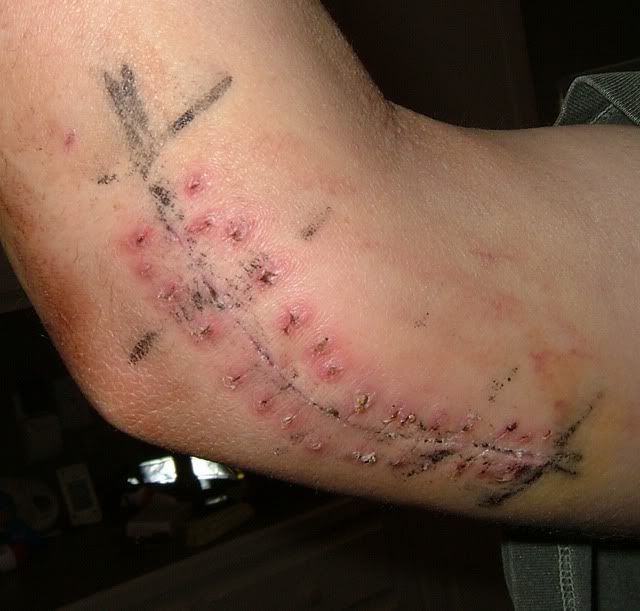 Lovely. Blah.
Next month he has the other arm done. They told him that the nerve was in very bad shape and that it was a good job he went ahead and had the surgery done when he did. I'm glad they did the right arm first.
I had to call the high school this morning. I was very nice. I had an orthodontist note for Alina and they didn't want to excuse her for the entire day. She'd had a new wire put in and had double rubber bands in, so I let her stay home. They only wanted to excuse her for the appointment. Since when do schools get to decide when my child is in pain? I told them the dr told me she was going to be hurting and it was up to me whether or not she went to school. I ended up having to write that out and fax it to them so they could decide if they were going to approve it or not. Last year at the JR high there was never a problem. I asked, "aren't you the same school district as the jr high? Isn't it a district rule?" - they couldn't say much about that. Can't have it one way one place and different in another.
My boss gave me some encouraging news today. Made me feel better about my job situation to say the least.
♥