OMG!
So I got off work well after midnight and I was browsing around Wal-Mart looking for the stationary and I came across this: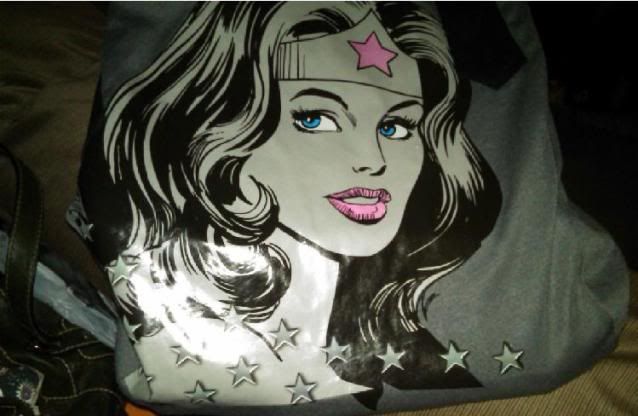 FABULOUS!
I have LOVED Wonder Woman since forever and I can't wait for the new series to come out!
No one can beat Lynda Carter, but I'll watch it anyway. I found another WW bag too but I am more excited about this one.
Splendid day, just splendid!