Ok so my sis had some pix so here's some more.
This is my brother in law who pranced around thinking he was Capt. Jack Sparrow for some reason and then ran to his wife when he was hit in the ear with a water balloon during the water balloon fight. Don't ask: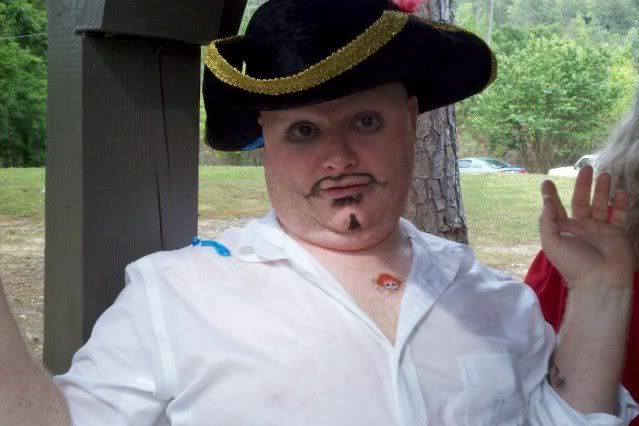 A great one of my brother, the birthday boy's dad:
Yes, I gave him pirate hell about the watch. lol
My nephew actually smiling on the right: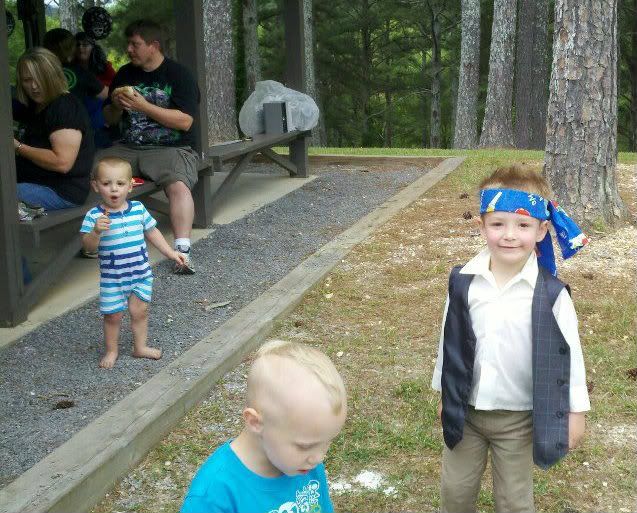 Don't ask about his cousin with the mohawk as they live in a rural part of Georgia. Gawd help them.