Im not expert in Russian language but as I understand ,area where this dolmens are, is called Krasnodar krai which means Krasno=Beautifull Dar=Gift Krai=Area.
Anyway in that area ,at shores at Black sea and north Caucasus mountains we can found interesting dolmens with very small holes.
As they say that picture say 1000 words I will provide you link and post some pictures where you can see how small are holes on that dolmens. Maybe they were not houses, maybe just storage for food, or even shelter where you can run from huge predators. But you cant ignore idea that they were houses for small people.
Interesting is that there is strange pyramid looking dolmen.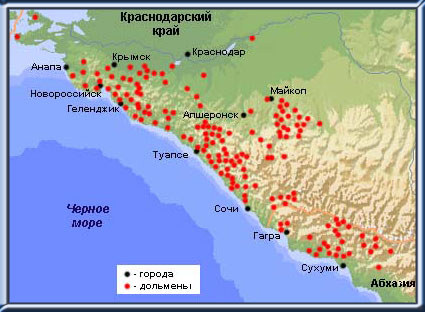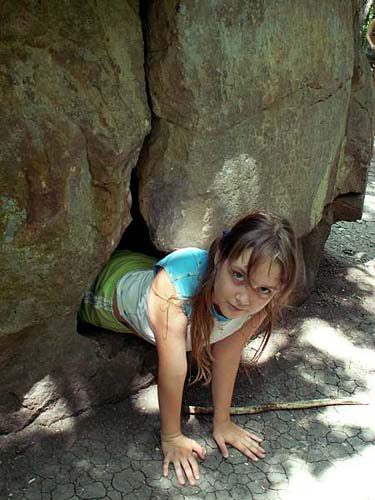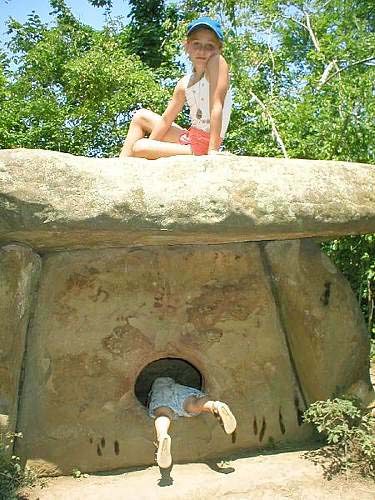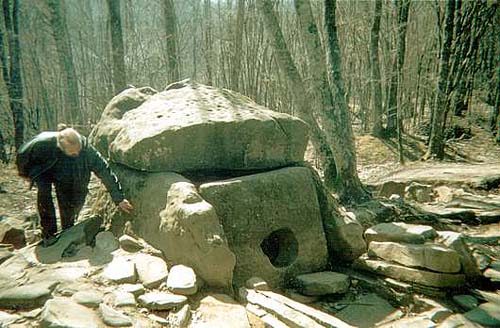 Edited by the L, 28 May 2012 - 01:36 PM.