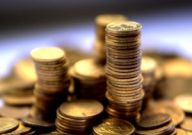 Image credit: sxc.hu
Phillip Tilley: In a recent report from the Federal Reserve it was noted that the median U.S. household lost 39% of its wealth from 2007 to 2010. This means net worth slid to 1992 levels after adjusting for inflation. That is the inflation the government admits to, not real inflation.
The report said the median family's net worth dropped from $126,400 in 2007 to $77,300 in 2010. It may be interesting that 77,000 in today's money would have been worth about 10,000 in 1964, the year we stopped using real money. So in fact there has been no real gain in American net worth since we stopped using real money in 1964. No real growth! We have stagnated for almost fifty years!
View:
Full Article