I once met Javier Cabrera Darquea (the guy who possessed a zillion stones depicting native Americans playing with dinosaurs, natives looking through telescopes, and all that) in 1991. His little museum was located at the central plaza of the little town of Ica.
His museum was incredible: from top to bottom, from wall to wall, in literally every nook and cranny were these engraved stones.
Soon after I entered, he came from a back room, and we introduced ourselves to eachother. One of the first things he asked me was what I had studied. My answer was 'chemistry'. Then I asked him if I could see those stones from up real close, and it was ok. I still remember I thought, "I can make those engravings!", but I didn't tell him. He didn't say much, and I didn't have much time to wander around in his museum for much longer because else I would miss my bus (a 4 hours drive to the north; and yes, I missed my bus... something else to experience: feeling lost in country like that).
When I was about to leave, he asked me if I was interested in buying his book. I was, and he signed it for me: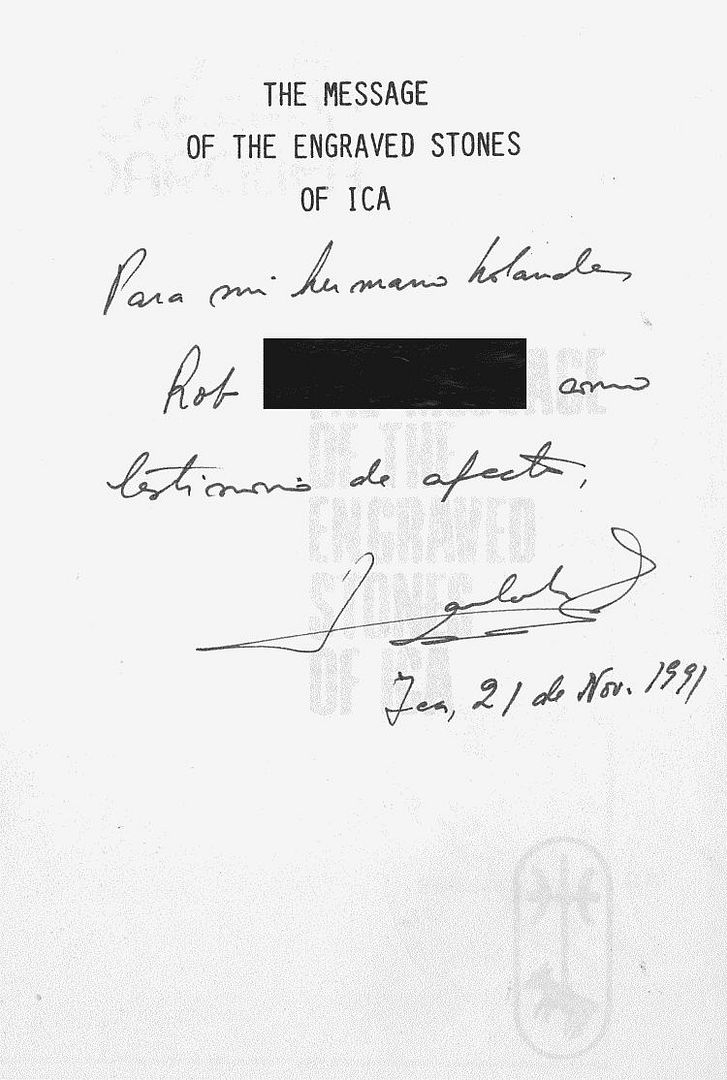 OK, a few days later (yes, I found my way back) I met an artist who recreated ancient Incan and Nazcan pottery: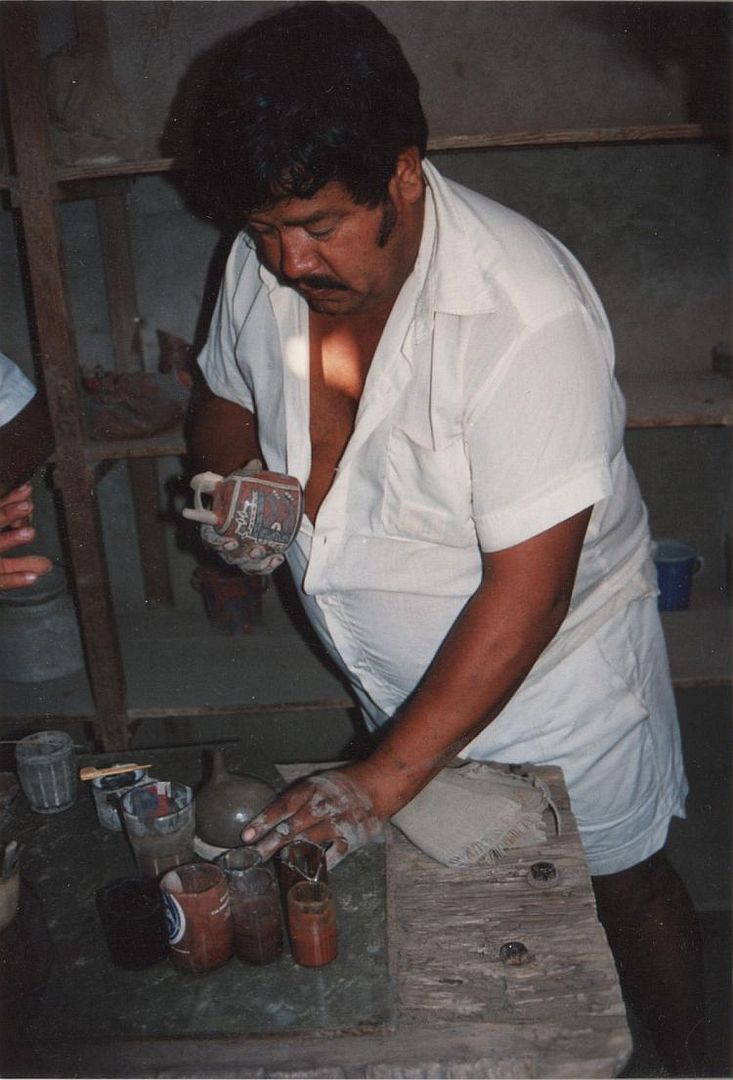 He demonstrated his art to us, and I bought one of his creations. Then I made a 'mistake', lol: I asked him in my best Spanish if he had ever heard of Cabrera and his engraved stones...
I don't know what he had heard me say, or maybe he assumed I thought he was one of those who made those fake stones for Cabrera, but he nearly exploded: he almost yelled in my face, saying that he was NOT ONE OF THOSE FRAUDS, and that he only recreated the ancient pottery because he wanted his ancestors' art to be preserved for humanity.
OK, so I excused myself and said I never intended to even suggest he was one of Cabrera's men. He cooled down, excused himself too for his outburst... and asked me if I was interested in buying another of his pots, lol.