Typical skyeagle. A complete diversion from any attempt to defend the initial point - Brent Blanchard's poor argument (I'll consider that point unopposed, obvious as it is anyhow) – and a confuddled tangent concerning 'squibs'. He doesn't even know what is referred to when 'squibs' are mentioned in regard to the WTC.
Skyeagle, the picture which you posted is
not
a 'squib': -
It is the focused ejections below the collapse front that are 'squibs': -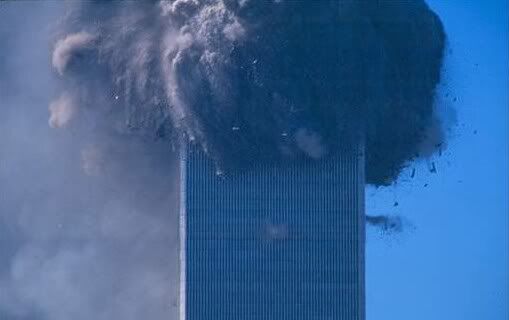 Whilst the official story claims these are pressurized air ejections from the collapsing tower, the isolated, highly focused and generally centre facing location (aligning with large box columns of the tower core structure) suggest they are actually progressive demolition charges designed to carry the collapse to completion.