I don't know if this is the right forum to post this.
Long ago, like 30 years something, I bought a double bladed axe on some flee market in The Hague.
All I remember of the thing is that the guy said he got it from some castle.
He obviously didn't consider it very valuable because, when he noticed I kept staring at it, he showed me how strong the blade was, and hacked into an oak beam with full force.
I don't have a camera, so I simply put the blade of the axe on my scanner.
What I want to know is this: what kind of pattern is this, Celtic, Gothic, Saxon? Where is it from , if it's not fake (or a mere modern copy)? How old (the blade itself is made of steel)?
The scans of the sides of the axe are not very sharp, but here they are anyway (they are converted into greyscale, but that's only to save memory space; the original color is almost the same)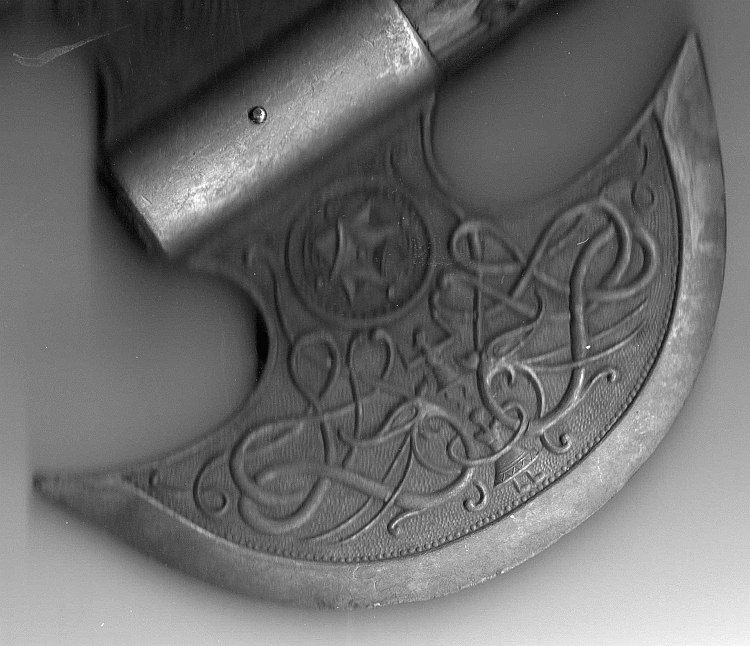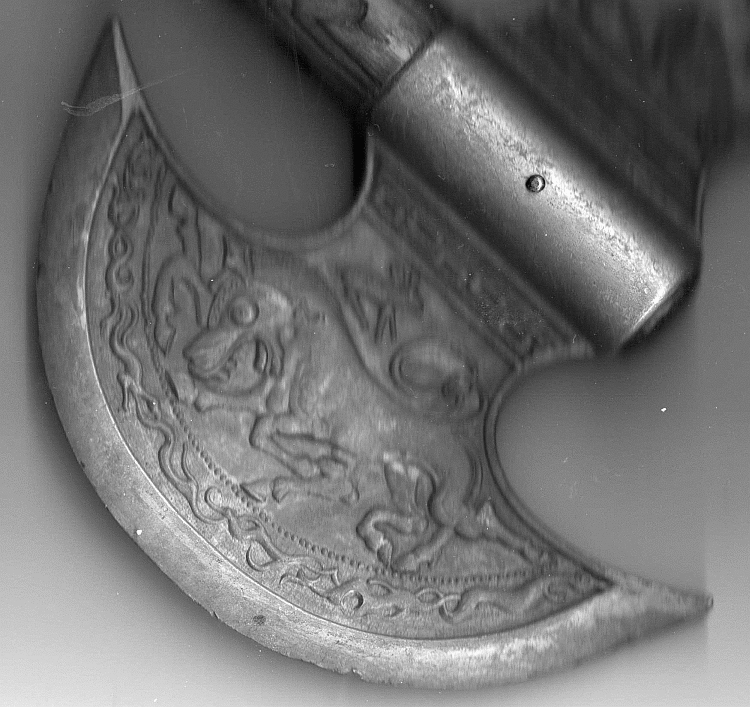 Edited by Abramelin, 14 August 2012 - 03:04 AM.