Enter At Your Own Risk: Police Union Says 'War-Like' Detroit Is Unsafe For Visitors
Is this really the America that we are going to be dealing with for the rest of our lives? Seriously? I think Detroit should hire Rudy Giuliani.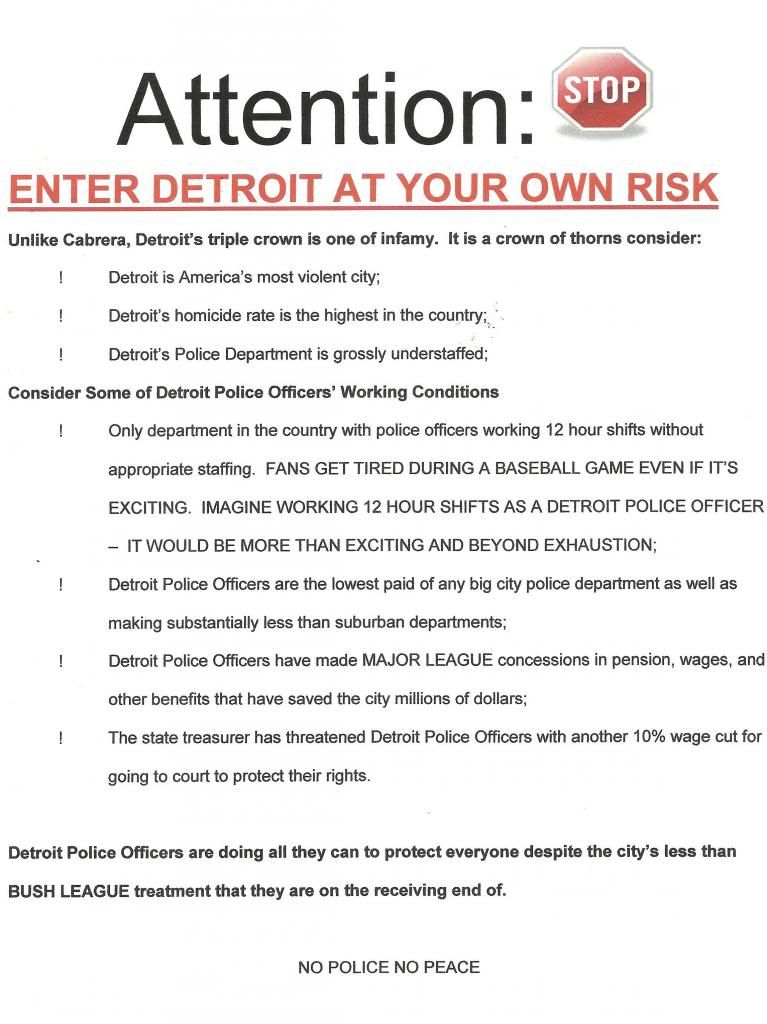 Edited by joc, 08 October 2012 - 01:25 PM.