zoser, on 02 December 2012 - 08:38 PM, said:
Let me repeat the question. How did you suppose the ancients made perfectly circular tubes?

Why do you think copper could not be used? It is maleable. It can be heated and easily shaped perfectly around a mould. You do not have to make a thing round if you can find something round to bash it into shape. Do you know that the terms "Leading edge" and "Abrasion" Mean?
Diamond is much harder than any of this, yet how is it possible for modern man to cut Diamond? Nothing harder exists! Is ET working in Jeweller shops all over the globe? It does not matter if you have a drill that is a billion revolutions a minute does it? A steel drill bit is not going to mark it is it? Is my wife's wedding ring an ET manufactured item?
Do you know how to saw cut a Diamond Zoser? You use a phosphor-bronze blade. Yes, today. How does Bronze cut Diamond Zoser? And down to those tiny little facets? Such detail! Does this mean all Jewellers must be alien?
zoser, on 02 December 2012 - 08:38 PM, said:
You skeptics are digging a deeper and deeper (bore) hole for yourselves, that you are never going to get out of.

Amazing you still canot see what is going on around you. That "hole" that you think is getting deeper is just those rising above you and out of the darkness, which you are trying to keep everyone in, for company I assume. All we are seeing is that you are not simply ignorant, but deliberately ignorant. Examples have been placed before you, but you have no intention of attempting to understand them you are much happier claiming them science fiction and trying to come up with some philosophical BS to make yourself sound clever.
That BS stopped being clever about 500 years ago.
People have been very patient trying to explain this to you in baby speak, but surprisingly to all, even that is insufficient. I can only echo Imaginarynumber1;s sentiment in that I believe you are simply trolling. Nobody is dim witted enough to continue to support Joe Escimilla, let alone that shameless and ousted charlatan Stitchin. You have now clearly exposed your agenda here. For you to advocate that clown is outright proof that you have no interest in the subject whatsoever, only the controversy you can stir up within it.
zoser, on 02 December 2012 - 08:38 PM, said:
You are making claims that you can never substantiate.

Understand is the word you are seeking and you context appear to be following your claims. Back to front.
All claims have been substantiated. Your limited experience and knowledge has also been adequately qualified. I feel embarrassed for you with some of the statements you have made in this thread. Such as this very one I am responding to right now. If you had a case you would take one of those examples and show us in detail why it is not a viable option. Instead you have chosen the option to whine without cause. That alone says everything a person needs to know. You wish to remain deliberately ignorant, and that is your prerogative.
Considering substantiation, do you realise the significance of this particular offcut?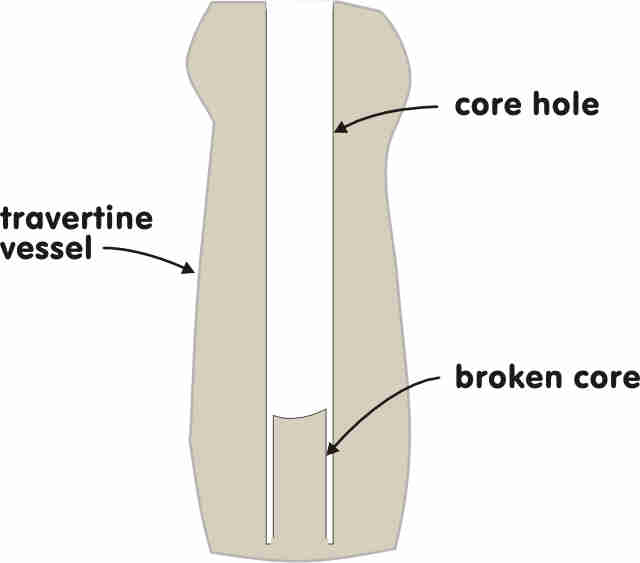 or this one, both of which answer your inane objections?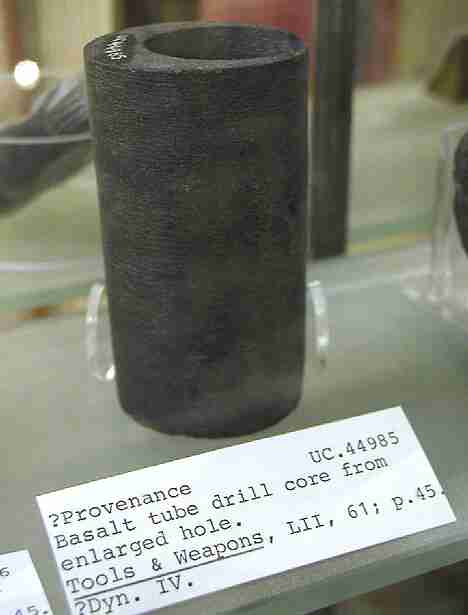 zoser, on 02 December 2012 - 08:38 PM, said:
This is why AA authors sell millions of books.

I beg your pardon? Where do you get that statistic from? I do not even know a person personally who has seen a single episode. It does not even air on FTA TV here to the best of my knowledge, you would have to pay for it. And that is a horrendous waste of money. I have thought of downloading the series from torrent sites, but I have decided it is not even worth the download. Tempting as it is to have a good laugh at Giorgio's hair, but nothing else about the show is enticing to any but the most intellectually limited. Only a handful are dim enough to actually swallow this claptrap. I think you will find that out the the majority of those who do enjoy a good fable in this vein do so for entertainment value.
zoser, on 02 December 2012 - 08:38 PM, said:
This is why there is a growing movement away from orthodox archaelology.

That is a blatant lie, outright. Made up by yourself to try to get more people to hold your hand in the dark. You're on you're own Zoser. Maybe Bee will visit you.
Please prove this claim Zoser. It is not only a lie, it is offensive. Your personal wishes do not constitute a movement. Your view of the UFO phenomena might, but not with the same meaning, but I digress.
zoser, on 02 December 2012 - 08:38 PM, said:
Every attempt to substantiate the mundane methods that the ancients were supposed to have used runs up against major technical flaws and for the simple reason that they have not been properly thought through. It's all just a question of ad hoc assumptions when put to the test.

Good God man. You have no problem at all with making things up on the fly do you?
Another lie, you saying "I don't believe it" does
not
constitute a valid rebuttal. It's like a neon sign displaying your personal ignorance of the subject. And this is the only reason yo do not believe it, you refuse to allow yourself to understand it. They are not Ad Hoc assumptions, these are methods still in use in the region today. You have even been provided with photo's proving the practise remains in use. That you are too lazy to understand, and put it into practise in no way negates the facts provided. All that has been negated is your evaluation. And by way of nonsense. Quite frankly, if I got things wrong as often, and as blatantly as you, I would be trying to learn by now. I have only seen you go backwards, and the only poster in the history of UM to do so to date.
zoser, on 02 December 2012 - 08:38 PM, said:
And worst of all I am being distracted from my TT thread and I need to get back to it.

Do not let the door hit you on the behind on your way out.
And people say I'm not compassionate!
Edited by psyche101, 03 December 2012 - 03:50 AM.