Quote
Dr. Mohammed Ibrahim, the Minister of State for Antiquities Affaires declared the discovery of one of the most ancient ports in history that date to King "Khufu" at "Wadi el- Jarf" Area, The Red Sea Shore, exactly 180 km. south Suez, Suez- Zafarana Road.
Source
This is a very interesting discovery. In one excavation archaeologists have found the oldest-known port of ancient Egypt as well as the oldest-known hieroglyphs on papyri documents. Before this discovery, the oldest records were hieratic papyri documents dating to Dynasty 5. This discovery dates to Dynasty 4 and specifically mentions Khnum-Khuf, a.k.a. Khufu, builder of the Great Pyramid. This portion of papyrus preserves the name well:
In the very top-left corner you can see the cartouche containing the name Khnum-Khuf. In the next register to the right and in an even large scale is the
serekh
(long rectangular box) containing Khufu's Horus name, Medjedu.
Other sections of papyri record the duties and every-day activities of ordinary people who worked at and lived nearby the port: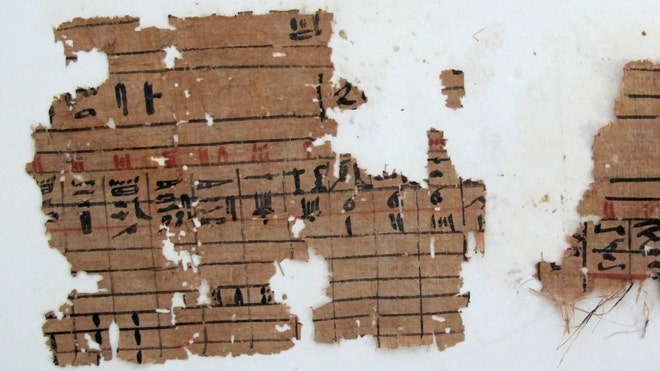 It goes to show, there is always something more for archaeologists to find.