Everytime I get out of the shower, the mirror in my bathroom is always reasonably foggy (I like hot showers!)
However, lately I've noticed that when I look at my own eyes in the reflection of the fogged mirror, they almost look like they're glowing. I don't really know how to describe it, but being a design artist, thought I might try and photoshop what it looks like i'm seeing. Making a cameo appearance in my thread will be Christian Bale. I tried to make it look like the reflection in a foggy mirror aswell.
Here we go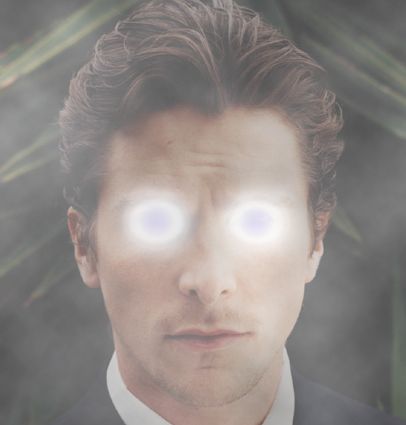 That's the best that I could come up with at the moment, and actually looks quite close to what I see.
What's going on here? I thought i'd post this in the "Natural World" section because I don't think it's anything paranormal, and I'm assuming there's some explanation.
Just really intrigued, it's quite strange. Anyone have any ideas?