draconic chronicler on Feb 3 2009, 02:22 AM, said:
It is apparent that you know even less about Sumerian Mythology than you know about the Roman Army, as we have already seen. To quote the Sumerian Enuma Elish, (second tablet) :

"Tiamat made weighty her handiwork,
Evil she wrought against the gods her children".

Now lets see, if the Gods are "her Children" that would make her their mother and therfore also as god/goddess. Every source I have ever read states this.

You can't even understand something this simple and you dare to say I don't know what I am talking about?

And I never lost 'the debate'. I was also able to prove that Ketos was a goddess, the daughter of other gods, and therefore Gremlin had to eat crow.
Hi folks (sitcom applause for 'guy who walks into the room'),
dc i aint eatin crow, just couldnt be bothered to continue an argument that was making you look sillier than usual....which is considerably.
ketos was not a goddess, she was a monster....she was never worshiped, she was however commanded by gods.....
this does not make ketos real.
ketos was never worshiped by the greeks, and sacrifices over water for safe passage were always made to Poseidon, as most folk know.
dude if you'd really like me to make a reply in the formal debate i will,
to address the topic.....
i think the problem here lies in the confusion between mushushu and ushumgal.....they are not the same.
while tiamat has been called ushumgal....together with some of the gods occasionally (as an epithet) she was not a mushushu to my recollection.
In religious poetic metaphor one or two gods have been called mushushu....but this does not mean thats what they were believed to actually be.....they are also called things like, 'arrow', sword, flood, storm, bull, lion, eagle's claw etc.....
its not a literal description.
here's another well known pic of the ketos....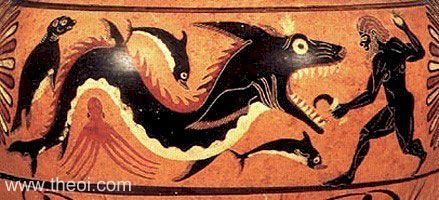 here's a pic of a mushush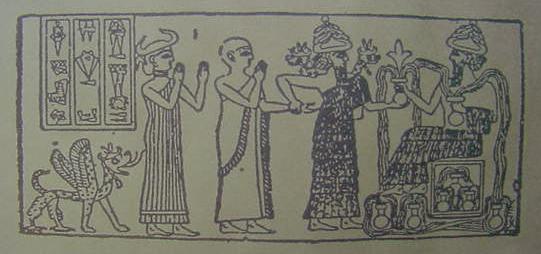 not particularly similar......
and neither do they get similar in art until after 323bc or so, when eastern artistic forms creep into Greek mainstream culture....then depictions of the ketos do evolve into what we would recognise as a sea dragon.
Edited by lil gremlin, 03 February 2009 - 10:46 AM.