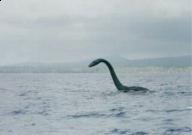 Image credit: Timothy O'Donnell
An expedition is being planned to search for evidence for the existence of a large serpent-like creature sighted in Cameron Lake, Canada. An initial inspection is expected to reveal whether there is anything to the stories.
"

People have reported seeing what they can best describe as a creature in Cameron Lake, just 30 kilometres west of Parksville, and John Kirk wants to find out what it is. Kirk co-founded a B.C. group dedicated to hunting unidentified animals, or cryptid, and said he and his fellow members of the Scientific Cryptozoology Club have been fielding calls from people who say it's time to take a closer look.

"
View:
Full Article
|
Source:
Canada.com