SlimJim22, on 26 June 2010 - 02:29 PM, said:
I just posted this link in OLB thread but it shows the oldest known swatika dating to approx 5,500bce so we are getting closer.
http://www.omniglot....iting/vinca.htm
Very plausable what you are saying and to Sitchinize it all you need is for the orbit to be off set by a coming together with another body. It's always spirals so maybe there is a increasing orbit length with about 1,600 being the last date but an orbit of 4,400 years would get us to 6,000bce and at this time (for some reason) the orbit reduced to 3,600 that will takes us about to about 2,200, which fits that dutch scientists reinterpretation of the mayan longcount. After that the orbit will shrink to prehaps 1,800 years with the comet getting smaller on each passing until it disintegrates completely.
Check this also. You have lumionisty and then blackness as found in nigh all myths and religions but it well correspond to comets. WE may have discuessed this all before
http://shadowlight.gydja.com/surt.html
Another old swastika ::
Samarra Iraq, 5000 BC :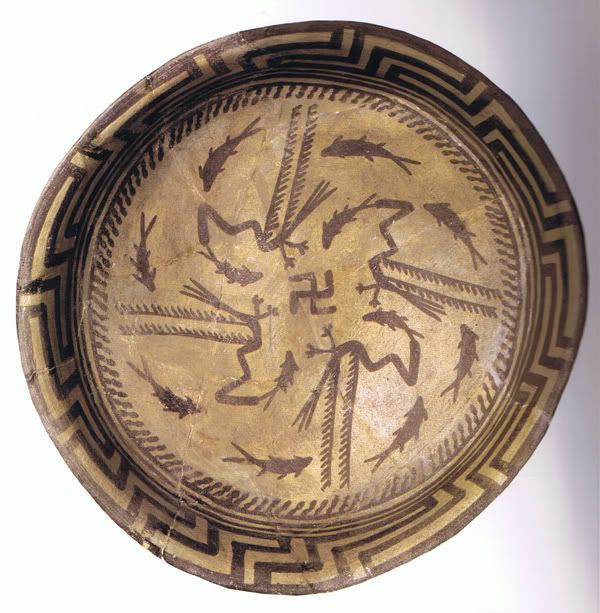 And the oldest known swastika:
Mezin, Ukraine (carved in ivory), 10,000 BC: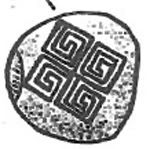 Heh, true Sitchinizing is easy: I just say it were the Annunaki who deverted the comet to create mayhem on planet earth (at the moment their own planet Nippy Roo was near the location of the comet), scare the crap out of people and play god.
But true, the large planets in our solar system can mess with the orbit of a comet so noone can really say if the time it takes the comet to orbit our sun has been stable for many millennia.
Edited by Abramelin, 26 June 2010 - 06:13 PM.