I was thinking about this "White Island of the Dead", and then I remembered once seeing an area called "White Bank" on some map of the North Sea.
Here's a map from my former post: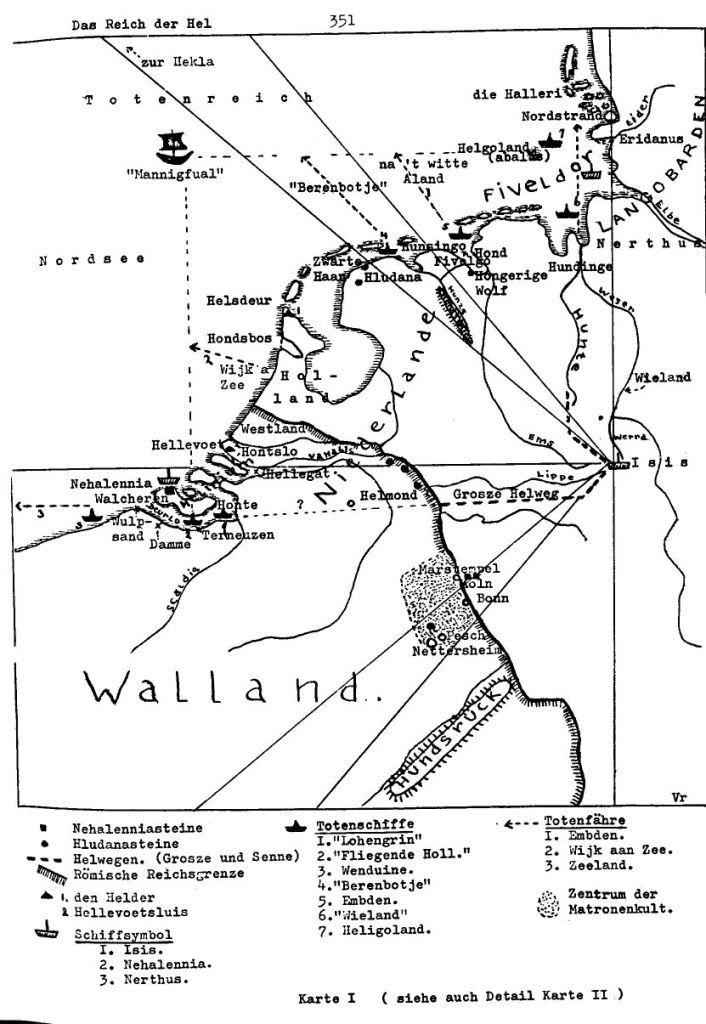 Look into the direction of the arrow that points to this White Island ("witte Aland").
Now a map dating from 1790:
A Chart of The German Ocean or North Sea. London c. 1790, coloured. 185 x 260mm.
Depicting various sand banks between the East Coast of England, the Netherlands, Germany and Denmark, including Dogger Bank, the Long Forty, Buchan Deep, Broad Fourteen, Well Bank, White Bank and Brown Bank.
http://alteagallery....;search=subject
And
HERE
you can play around with that map:
Why was the White Bank called white?
According to
this pdf
, the White Bank got its name bacause it was probably the remains of a chalk range.
Apparently, although 20 meters(?) deep, people could see its color.
Here it is again: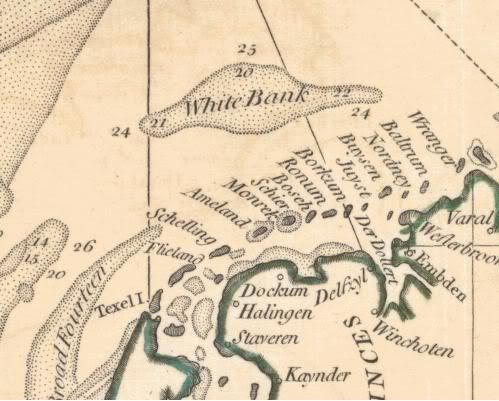 It's exactly located where this "White island of the Dead" was located.
Does this mean it was above sealevel during historic times? Or does it mean the Frisians fabricated a myth around that White Bank?
++++++++
EDIT:
Here's a modern bathymetric chart of the area: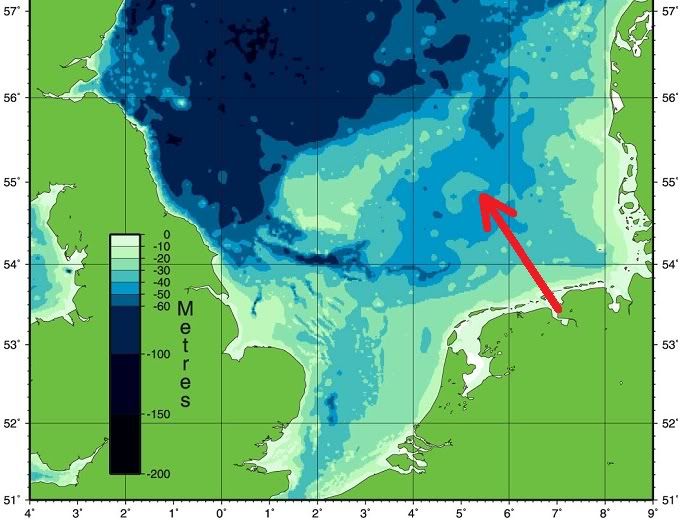 .
Edited by Abramelin, 28 July 2011 - 01:58 PM.