Abramelin, on 02 February 2011 - 04:21 AM, said:
From the OLB:
"Where Liudgaarde used to be was sea"
And another pic of the area (3200 BP or 1200 BC):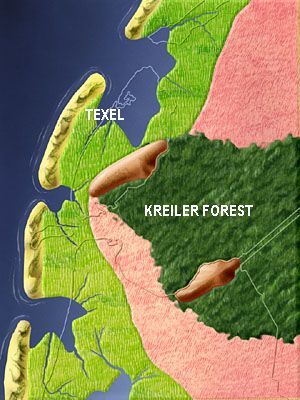 (the thin white line is the present coastline)
.
It says that the sea was at the edge of Luidgaarde, which later became Luidwerd. But we know this anyway - the OLB is perfectly accurate because the area of Leeuwarden was indeed flooded, but no longer is. But this is academic. Whatever is there from that period was washed away. Maybe one day it will be found. Absence of evidence is not evidence of absence.
And, by the way, your map doesn't even show the area of Leeuwarden. It shows Texel.
Edited by Tony S., 02 February 2011 - 09:04 AM.