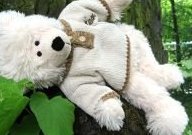 Image credit: sxc.hu
Paul Dale Roberts: Before I get into this story, I recently saw the movie Kick-Ass and The Losers. In the movie theater, is where I met up with Jihanna Aiello (Possible mis-spelling of Jihanna - could be Jianna?). Jihanna recognized me from Nancy Bradley - Celebrity Psychic's TV Show. Jihanna and I had a great conversation about Kick-Ass and The Losers and I explained to her that both are comic book movies. Most movie goers watch movies and never realize that some movies originate from a comic book. Kick-Ass was created by Mark Millar and John Romita Jr. I had the honor of meeting Mark Millar and John Romita Jr. at the 1997 San Diego International Comic Book Convention. The Losers comic book was published by Vertigo/DC Comics.
As I finished my movie review of both of these movies with Jihanna, Jihanna explained to me about her own paranormal experience. Her story is compelling.
View:
Full Article