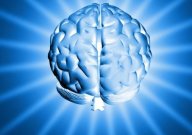 Image credit: sxc.hu
Stephen Treehorn: Things are moving so fast these days it's difficult keeping up. As our day seems to be increasingly packed with essential matters to take care of wouldn't it be nice if we could just upgrade. Having problems with your housekeeping fund? Basic accounts chip. Anxious about that big speech? Impulse blocker. Off on holiday to Mexico? Spanish implant. The possibilities are endless and are coming to a store near you.
Of course this isn't new news to most but disclosure has really gained momentum these last few years. Report after report accentuates the latest advance in understanding brain function. And they're starting on brains young these days. Scientists at the University of Birmingham are studying whether or not babies recognise when people are talking to them, distinguishing human voices from other sounds. Researchers say this technology could eventually be used to help diagnose autism at an early age, as well as furthering our understanding of brain development.
View:
Full Article