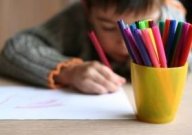 Image credit: sxc.hu
Stephen Treehorn: Kyu Sakamoto's most popular song was Ue o muite arukô ("I Look Up When I Walk") and known as "Sukiyaki" in the United States. It topped the pop charts for three weeks in 1963 and is the only song sung entirely in Japanese ever to have achieved this. The song tells the story of man who looks up while he walks and whistles to avoid letting his tears fall.
On August 12, 1985, Kyu Sakamoto boarded Japan Airlines Flight 123. Just twelve minutes into the flight the plane experienced difficulties and signalled there was a problem. Approximately twenty minutes later the plane crashed. Before the aircraft hit the ground, Kyu Sakamoto was able to write a farewell note to his wife.
View:
Full Article