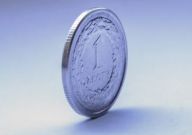 Image credit: sxc.hu
Phillip Tilley: In August of 2008 I wrote the article in this column titled "2012 and the Economy". I explained why the currency we use today, the Federal Reserve Note dollar, may come to an end at the end of 2012. A new currency would have to emerge to replace the old one. If that were to happen today, the world would switch from Federal Reserve Note dollars, the current world reserve currency, to the Euro. So between now and the end of 2012 the Euro must die!
Some of you might think that is impossible while others will say it is already happening, and it is already happening. Remember, twenty years ago nobody thought the Europeans could put aside their differences to have a common currency, but the impossible happened.
View:
Full Article