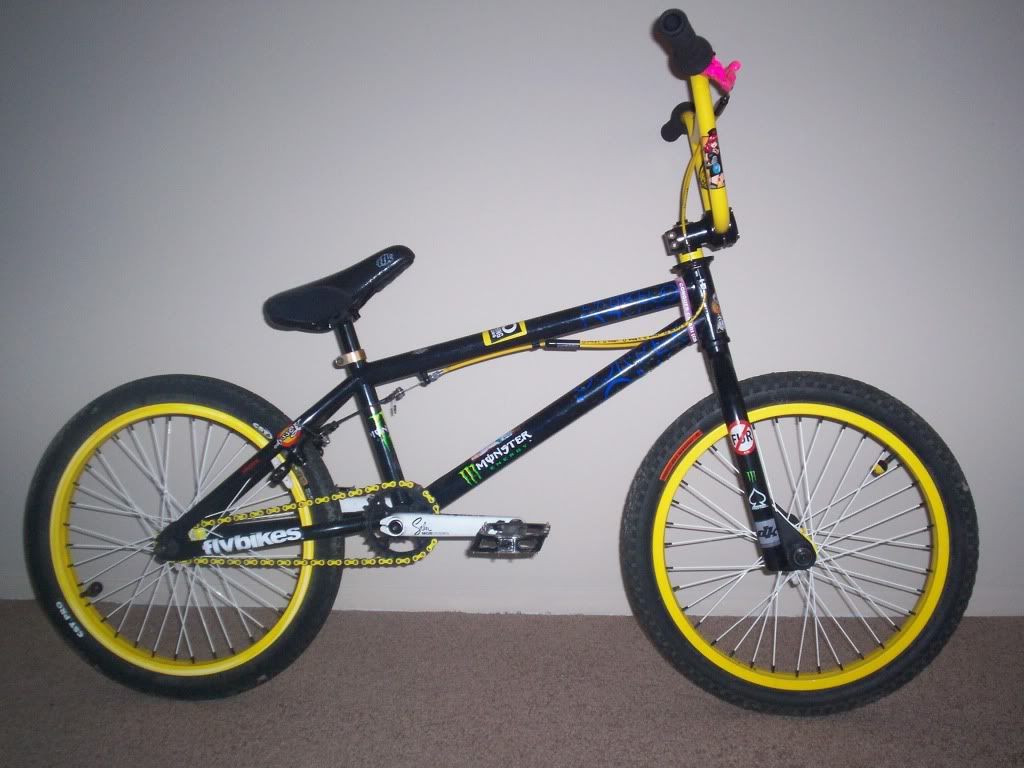 Dunno about you, but I consider this masterpiece art...Her name is LADY LUCK and I've built her from the ground up using all the best parts I can get my hands on. She's weighs about 26 lbs and has a wicked attitude!
4130 Chromoly frame, all sealed components, hand-laced wheels (by me!)
Been slowly upgrading parts as I go and the bright pink lever is just my latest investment (as of 03/02/12)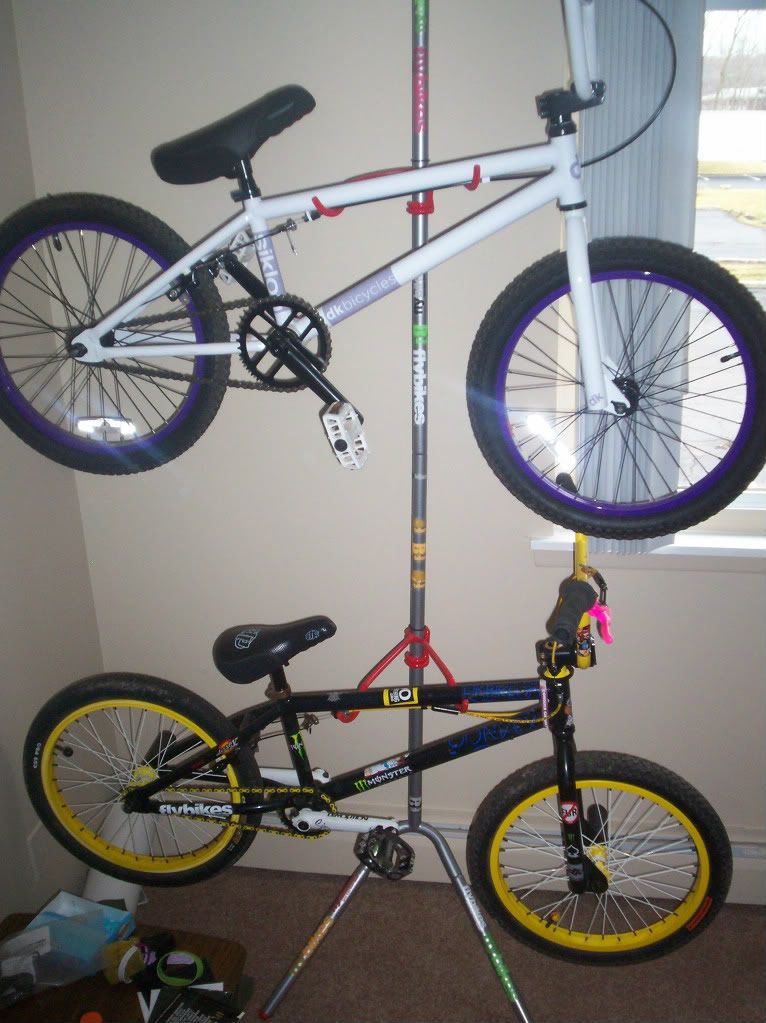 And here we have the wifes and mine rides in our bedroom...