NO-ID-EA, on 11 February 2013 - 04:23 PM, said:
Abe .. did you ever find the other source you thought you had for that map in the video in Historum........the one that showed the Kreekalanders in France/spain , did it also show the Netherlands and aldland down by greece/Turkey ??, and arrows showing the Magog invasion routes , and some dates ??

Also they were hoping to release the results of their findings on the new examinations of the dating of the OBL paper at the end of 2012 , anyone heard anything yet?

To start with your final question: Otharus told me things were postponed. Not sure exactly what else he said, but I will look it up.
And no, I didn't find the map, sorry.
This is the map from the video: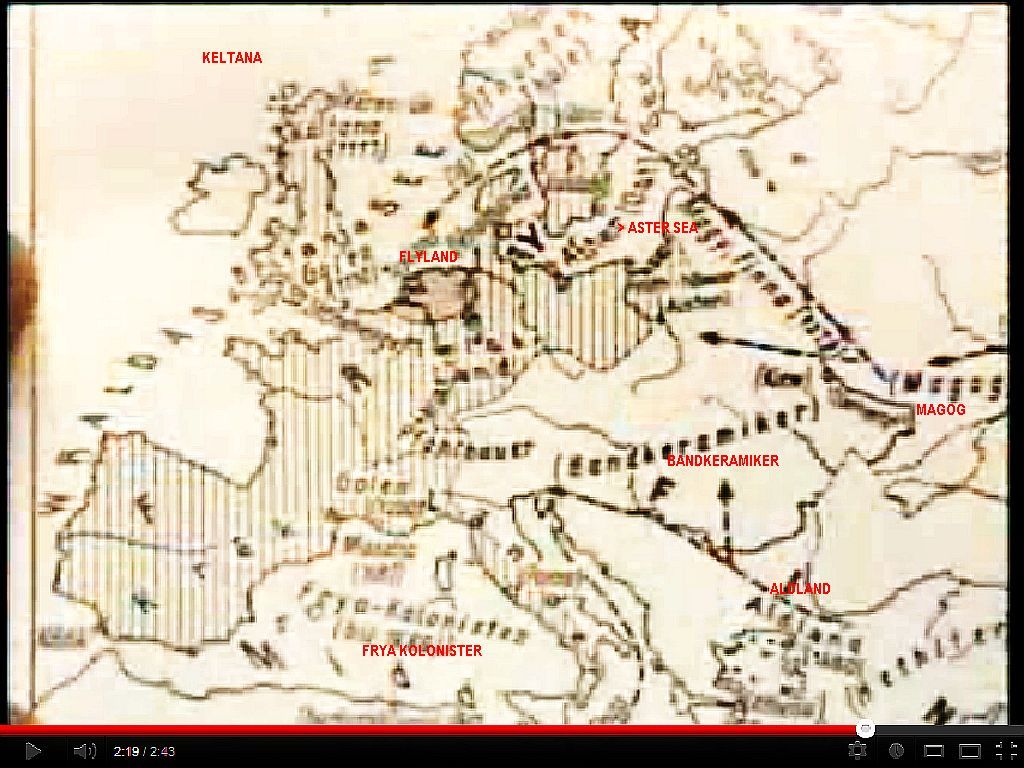 Edited by Abramelin, 11 February 2013 - 05:23 PM.