The Puzzler, on 29 March 2013 - 11:11 AM, said:
Interesting too.

So, is W a separate letter? Maybe not. Maybe it's just showing the double ligature version of it's use, VV as what appears as W in the letter list - which might not actually be a W - as well as regular V as V. The same letter no-id-ea mentioned. The W that is on the manuscript pages could be from sheer laziness to lift your ink pen, unneeding to dip again. Being a lazyish person, I'd do that, not take my pen off while joining 2 V's. It's just a running writing/cursive step without being officially cursive.

I showed you how "Wralda" was written around the Yule wheel: -W- is one of the 6 letters making up the name Wralda: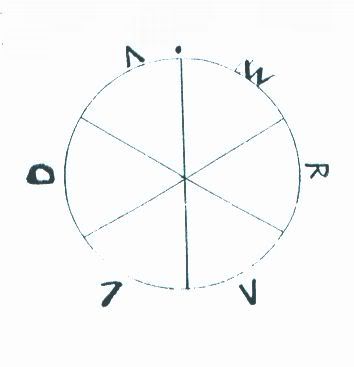 And -W- does
not
appear in the letter list, like the letter for -NG- .
.
Edited by Abramelin, 29 March 2013 - 12:05 PM.