And did the Martin Aircraft Company actually retouch the picture? I know I have seen this one before, which does not match some of the later prints.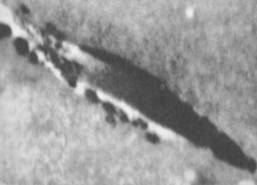 Some people were saying that it was damage on the negative or a mark from a staple, but the latter doesn't seem quite right.
Edited by TheMacGuffin, 11 July 2012 - 08:46 PM.