An older story, but nonetheless interesting:
http://www.newscient...-in-hippos.html
An example of animals spreading disease via cannibalism and overcrowding. This can be compared to the spreading of Kuru amongst the Fore people of New Guinea in the late 19th century.
It was believed that anthrax was spread due to hippos eating grass containing trace amounts of contaminated soil. The bodies then prolapsed their bowls, undoubtedly with partially digested grass still present, and other hippos consumed these free-floating intestines, as shown here: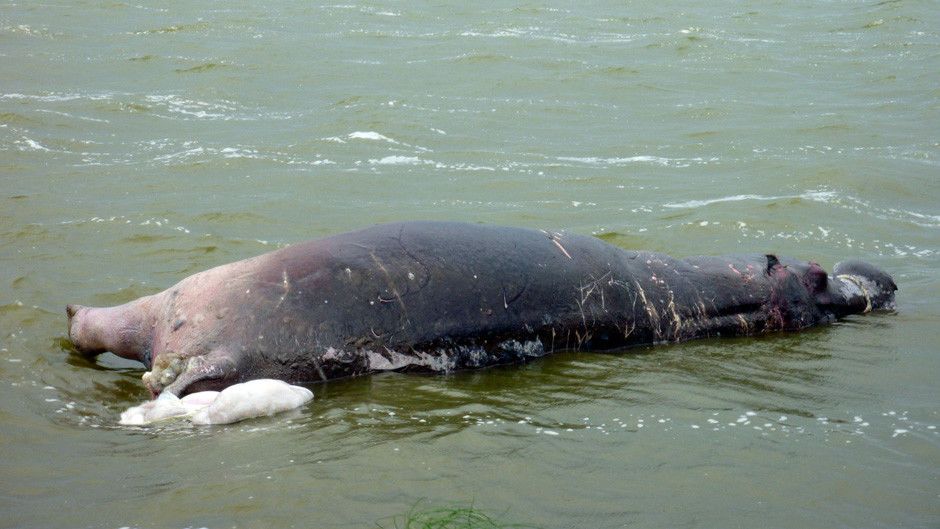 This particular segment struck me:
"
Dudley published the first scientific report of hippos turning carnivorous to scavenge meat off dead impala carcasses in 1996.
And since then, cases of hippo cannibalism have also been documented. "Much [carnivory and cannibalism] may go unobserved because hippos are basically nocturnal animals and almost nobody sees what they do at night," Dudley told
New Scientist
."
So I suppose you could say that hippos aren't herbivores, as common knowledge would probably suggest, but that they are in fact omnivores.
Also, would you agree that being omnivorous gives a species the upper hand as far as adaptability? I certainly do.
Supplemental video:
Edited by Anesthetized, 11 July 2012 - 12:29 AM.