bmk1245, on 13 September 2012 - 05:25 PM, said:
Curing the causes of the pain or just masking the pain? So again, why there are such death toll (under 5 year olds) differences in China and say Sweden, Norway etc, if Chinese medicine is so powerful, huh?

Let me ask what is more profitable: years of research/development/clinical trials, or simply putting some herbs and selling them, huh? Heh, until there are believers, cons won't starve.

Pompous BS mostly comes from your side. And following your "logic" in Liechtenstein should be 74000 deaths under 5 year olds per thousand of population.

Higher population, higher death toll it's not that hard to grasp. There is nothing saying that those that died were being treated by Chinese doctors either. Higher population, higher poverty levels, higher death toll. The herbs being used and acupuncture have been used for thousands of years (like 10,000 years), much longer than this country has even been in existence. If it was ineffective, it would have been replaced long ago. In China they use acupuncture instead of anesthesia in surgery in many cases. There are risks with herbs and risks associated with the skill of the prescriber, just like with Western doctors. The difference is Western doctors are mostly trained to prescribe drugs that treat symptoms, Chinese doctors prescribe, diet, herbs, and maybe acupuncture to treat the imbalance in the body so the body heals itself, make sense?
Let explain how the for profit American medical system works. Clinical trials conducted by the FDA, members of which own stock in pharmaceutical companies, give the green light for new drugs that may or may not be safe. The real trials begin when they reach the consumers. If enough people die where the resulting lawsuits are numerous enough to reduce profits, the drugs are recalled. If only a few people die and it is profitable, then they keep pushing the drug.
http://www.cchrint.o...cation-studies/
Big Pharma's Scam: U.S. Drug companies rig medication studies
December 6, 2011 – Note from CCHR: We created the psychiatric drug side effects database due to the misleading studies about psychiatric drug safety and efficacy being put out by the psychiatric/pharmaceutical industry. For facts (instead of pharma funded studies) from international drug regulatory agencies visit the psychiatric drug side effects database – click

here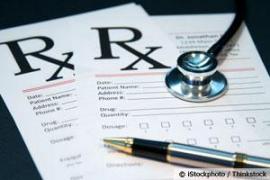 Many of these pharmaceutical studies were sponsored by the drug manufacturers; sponsors who the report states "may promote the use of outcomes that are most likely to indicate favourable results for their products."
Mercola.com—New research has revealed just how misleading and questionable the results of medication studies cited in top medical journals actually are — adding to an already sizeable mountain of data on mainstream medical manipulation.
Pharmaceutical and vaccine makers are continually found to be sponsoring the very institution performing the study on the effectiveness of their product.
Such is the case with a recent inquiry that examined the trustworthiness of top drug trials.
Investigators from UCLA and Harvard recently analyzed the randomized drug trials from six prestigious journals, reaching a conclusion that brings into question the overall credibility of many top medication studies and those who perform them.
Many medication studies published in leading journals have been found to be sponsored by drug manufacturers and include deceptive statistical reporting and wording.
The flu vaccine is a perfect example of medical manipulation, with research concluding the effectiveness of the shots to be as low as one percent. In addition, the "gold standard" for scientific reviews has repeatedly found that there is little to no evidence backing flu vaccines as an effective flu prevention strategy. Despite this, they are still pushed by mainstream health officials
The reason why much of the population believes in mainstream medicine can be traced back to the PR campaigns of Edward Bernays, the so-called father of spin. Bernays focused on 'conditioning' consumers into believing many mainstream medical fallacies.
The investigative team found that many of these pharmaceutical studies were sponsored by the drug manufacturers; sponsors who the report states "may promote the use of outcomes that are most likely to indicate favourable results for their products."
In fact many of these studies have been found to utilize different statistical techniques in order to establish the supposed safety of many medications that may actually be harmful to you.
Health Care Fraud Crackdown Reveals Pharmaceutical Companies Among America's Top Defrauders
Rick Ungar
, Contributor
1. I completely agree that we need drug companies to innovate. Further, it is very rare that I am hyper-critical of drug companies because I am alive today [...]
+ Comment now
Image by epSos.de via Flickr
A Dept. Of Health & Human Services report out today reveals that the government managed to reclaim $4 billion dollars in health care rip-offs last year – the largest amount ever recovered from those attempting to defraud seniors and taxpayers.
Working in concert through the Health Care Prevention & Enforcement Action Team ("HEAT"), the Justice Department and HHS were able to track down the $4 billion improperly collected by a wide array of bad guys between October 1, 2009 and September 30, 2010. As you would expect, a chunk of the fraud was the work of seedy operators turning in Medicare claims for wheelchairs that were never sold to recipients who never knew they needed mobile assistance. Then there were the run of the mill physician overcharges, billing scams, etc.
But get this
– a full one half of the money ripped off was done at the hands of some of the largest pharmaceutical companies in the nation.
Some examples from the past year in drug crime and civil wrongdoing of the corporate variety -
Fortune 500 company, Allergan, (AGN) paid the government $600 million to settle criminal and civil charges arising from the company selling their Botox product as a remedy for headaches – despite forgetting to get FDA approval to do so.
Novartis (NVS) coughed up $422.5 million to get rid of criminal and civil liability problems for illegally marketing some of their products.
AstaZeneca (AZN) kicked in $520 million for marketing an anti-psychotic drug for uses not approved by the FDA and for paying kickbacks to doctors.
While these companies clearly are the poster children for increasing government regulation, we shouldn't judge the entire industry by the behavior of the few. Maybe most of the drug businesses play it by the book.
Or not.
In fact, the entire pharmaceutical industry is much, much worse when it comes to not playing by the rules, defrauding the taxpayer and illegally pushing drugs in a way that can damage or kill people.
The fines imposed on each of the 2009-2010 rogues gallery is a mere drop in the bucket when compared to what Pfizer paid into the government till in the year preceding the period covered by today's report. Pfizer's payment of a $1.2 billion fine for illegally promoting their drugs for uses not approved by the FDA not only established an all-time record for the pharmaceutical industry but was the largest criminal fine ever paid in our nation's history.
And still, Congressional Republicans tell us that over-regulation of America's industries are at the very heart of all that ails us.
Maybe they are right. Maybe a pharmaceutical industry freed of the regulatory shackles that force them to defraud our seniors and the nation's taxpayers in order to maintain their position as one of the most profitable industries in our economy, would be a kinder, gentler, more loving industry without the government telling them what to do.
After all, this life of crime is really not their fault. They're simply a product of their regulatory environment.
http://www.forbes.co...top-defrauders/
#1 Cause of Illness, Disability & Death: Prescription Drugs
September 22, 2009, Richard Ruhling, MD, MPH, Washington, DC
Adverse Drug Reactions put 2.2 million people in hospitals
and 106,000 died, "making these reactions between the fourth and sixth leading cause of death."
Journal of American Medical Assoc,
4-15-
1998
But how many died at home?
199,000 according to the
Western J Med.
June,
2000
.
Deaths in and outside hospitals from Rx totaled
305,000
then, with
8 million admissions to the hospital and 3 million for long-term care (nursing homes- these people were messed up for life!)
"From 1998 through 2005, reported serious adverse drug events increased 2.6-fold...

fatal adverse drug events increased 2.7-fold

..." Archives of Internal Medicine, Sep 10, 2007, p 1752.
But if deaths increased 2.7 fold from 1998 to 2005, by 2009 they are increased 4-fold.
Multiplying 305,000 deaths/year by
4
, prescribed drugs killed
1.2 million
people
/year
-- these are not old people in nursing homes--

most of them weren't even in the hospital.
To be fair there are may people who claim to be herbalists that prescribe herbs thinking it won't harm anyone. Many times the patient ends up more ill and in some cases dies. There are always going to be quacks, scammers, and con men. But the biggest cons are running the US medical institutions these days.