Ok, so recently I turned on the TV and saw a documentary about some ancient sculptures. I love history, so I turned it on and could not believe what I was seeing.
A man was claiming that THIS:
was an 'african queen' profile. And thats not all. Apparently the area is FULL of 'sculptures' are are near impossible to see unless someone helpfully draws the yellow outine of something on top of them. I have never seen anything more ridiculous in my life. And they even show things the Peruvians should not have known about at the time, like extinct turtle species and Egyptian, Greek and Asian symbols! Wow!
Heres some more 'examples'
((The Head of Humanity, apparently showing all 4 major races...?))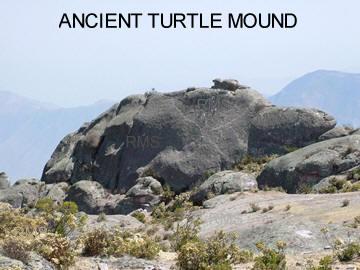 Wow, they carved the whole mountain! How dedicated.
Basically, I can't believe people fall for this. At least they didn't mention aliens...though many sites about the 'sculptures' do.