2
things more I'd like to add to this:
1
, A pea sized bit of toothpaste (with fluoride) is the equivalent to a glass of fluoridated tap water and on the toothpaste tube it clearly says that if you swallow the toothpaste then seek medical help/contact a poison control center right away.
Evidence: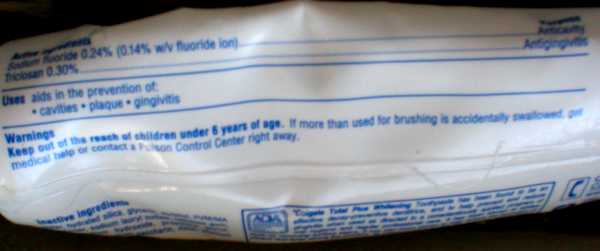 So why is it OK to drink it? But you are considered "poisoned" if you swallow the same amount in toothpaste?!
2
, Unlike point 1 which is a fact, point 2 might well be a myth and it's hard to find evidence for it. Supposedly Hitler/The Nazi's put fluoride in the water supply of the German people before he started his campaign. The reasons where that it made the population more susceptible to his ideology. They also supposedly put it in the Ghetto's and the death camps. Now Some Historians claim this to be absurd and that there is no evidence, but they also don't see a problem with fluoride being in the water supply etc, which is proven to be harmful. So take that however you want to. (supposedly the Soviets did the same in their POW camps)
What are your views and do you drink tap water with fluoride in it?
I personally use non fluoride toothpaste and I know my local water supply does not have fluoride in it.
Edited by Coffey, 05 November 2012 - 01:56 PM.