Guys, guys, 66 books were written chronicling humankinds interaction with offworld visitors and entities over a span of several thousand years.
Later somebody said "Hey let's bind them all together in one volume and call it the Bible and with any luck it'll outsell the Godfather trilogy!"
So there we have a book chock-full of close encounters and it makes fascinating reading to any open-minded person..
For example Jesus said "My Father is always working" (John 5:17), which could tie in with God's continual tweaking to keep evolution streamlined and on track.
Jesus has ALWAYS been around- "Father you loved me before the creation of the world" (John 17:24), so it's quite conceivable he was there to cuddle baby dinos when they needed it-
"Sorry kiddo, you're on the way out"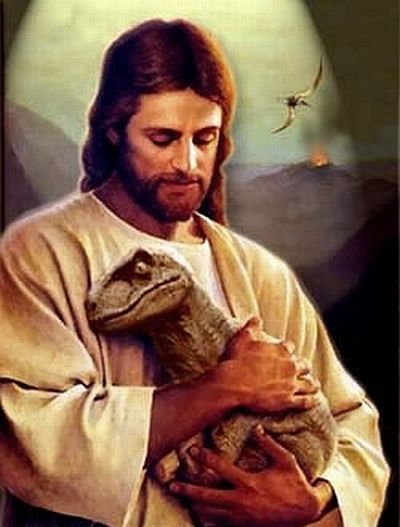 Edited by Crikey, 17 January 2013 - 06:20 PM.