Crikey, on 22 January 2013 - 07:20 AM, said:
But if the stones were all split off from the same big block, why are they different colours as if they came from different blocks like these in the Tokyo Imperial Palace wall?-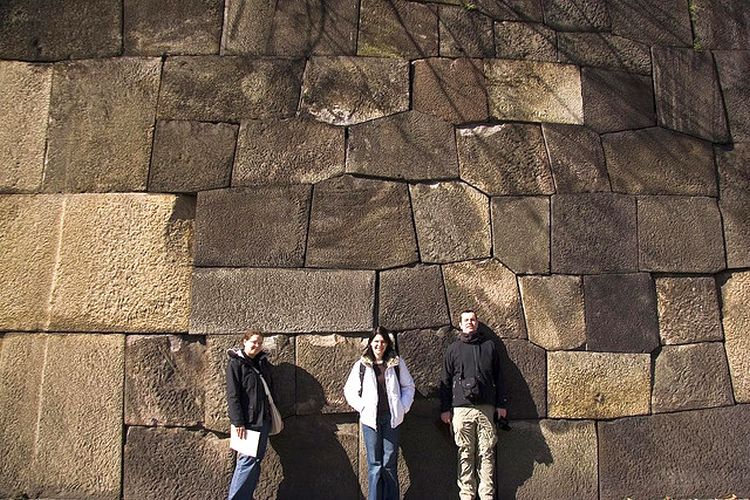 Weathering, plants, transport or geologic layers can all explain such, however I suspect this is some sort of Lichen discolouring the stone, as you can see it peeling off 4 stones above the pretty lady in the middle. Check out the rocks in your quarry example again. One on the top is a distinct red, a different colour from the others.
Geologic layers
North of me, in WOH country, there is a beach called Rainbow Beach. The rocks erode away and give off coloured sands, creating quite an interesting effect in some places.
See
OOPS, sorry about that,
an accident
I swear
, it is Rainbow Beach though, so I will leave it
for perspective
- hang on
Here
Lovely isn't it! Quite common too. The below formation is in Hong Kong.
This is not coloured, but a geological formation that has always impressed me immensely. I hope to see it in person some day. Nature is indeed an artist.
Edited by psyche101, 22 January 2013 - 11:39 PM.