http://imprint.print...f-the-pointy-s/
A friend of mine mentioned drawing a symbol on his books as a middle-schooler. I had no idea what he was talking about. He referred to it as a "stussy".
I started to research it more online and it's getting even weirder.
Seems like kids all over the world draw this symbol that has no meaning, and no one can pinpoint it's origin.
What do you think?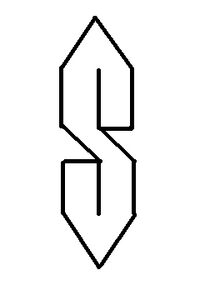 Edited by tapirmusic, 19 November 2012 - 12:09 AM.