laver, on 18 September 2013 - 04:43 AM, said:
There has, of course, been great speculation in recent years as to whether another artist

Leonardo da Vinci was painting messages into his works and this would seem to have been

the case.


The '153 ' numerical link to the Vesica Piscis seems very strong and with its fish shape and being known as the

'Pool of Fishes' must be significant. The 110 degree bearing from Temple Farm in the 'vesica' formed by the Furlong

circles which leaves Turkey and the churches of Revelation to go to Mount Arbel and Magdala on the Sea of Galilee

is an interesting discovery which may also be a strong clue that Jesus and Mary of Magdala knew the geometric

significance of this location.

Yes I think da Vinci (and other artists) followed on from the New Testament preservation of 'hidden knowledge'...
They did their bit....
Take da Vinci's Bacchus for example...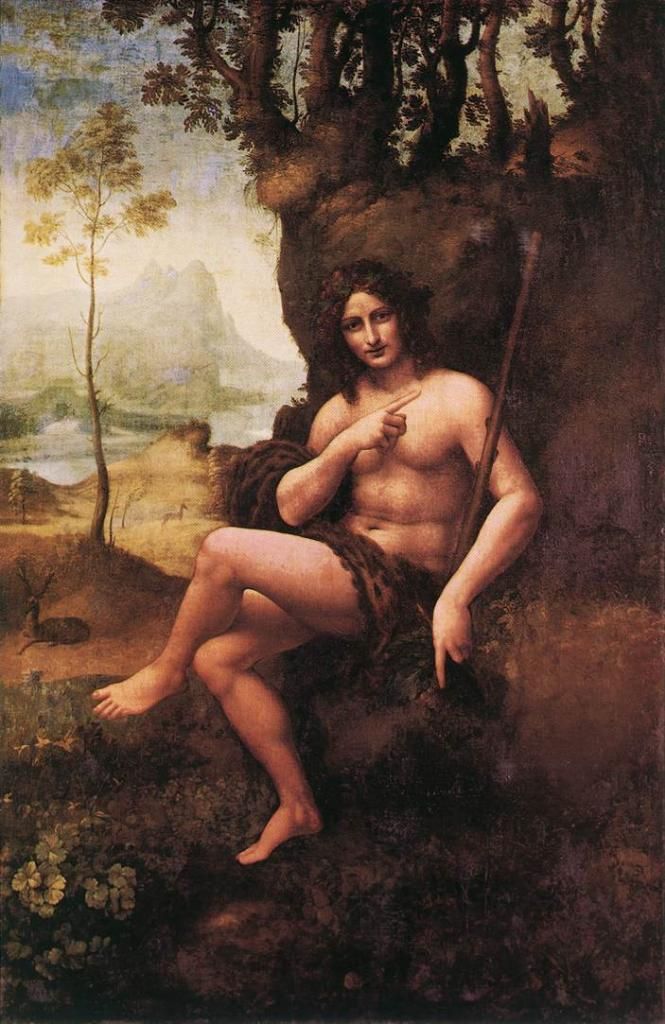 more pointing...what's Bacchus pointing to? What's da Vinci pointing out?
If his finger is extended to the 'rod'...we have our old friend the pyramid...the Great Pyramid? (angle around 50 degrees)
The lines I have put in aren't super accurate, but illustrates MY point...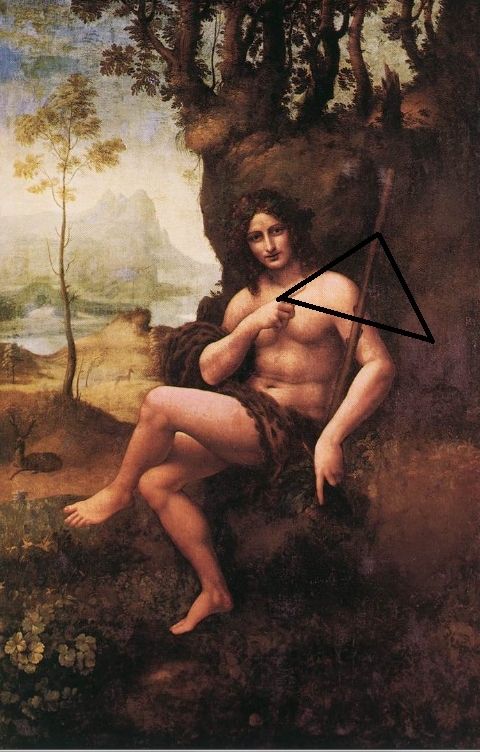 And it has an inclination similar to the inclination of the pyramid that Furlong discovered on Marlborough Downs..