DKO, on 15 August 2013 - 04:29 PM, said:
Haha the natives seem to have a sense of humour. There's an old mining town in the Outback where homes are built underground to escape the heat, Tunneled out of the sandstone. The name of the town is Coober Pedy which means 'White mans hole'. lol
Coober Pedy: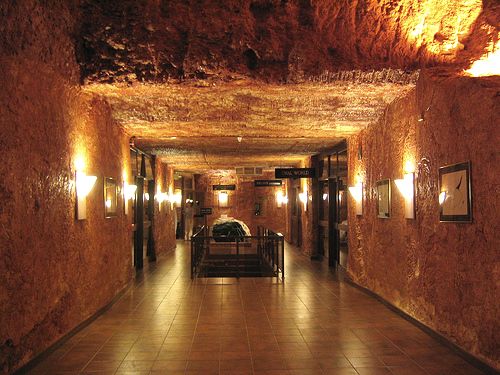 Coober Pedy looks really good! I wouldn't mind a set up like that....
And, yeah, most "Native Americans" I've met do have a sense of humor - they've needed it... (most I've met dislike the NA title as well - just not enough to protest it)...