DONTEATUS, on 20 April 2013 - 02:15 AM, said:
Sky ,Its like this Some people live on this rock and learn,some just walk around in a daze !

I heard that!! They don't bother to do their homework either.
It is amazing that 911 Truthers seem to think that it took extraordinary skill to do what Hani had done, but they need to understand that American 77 was already airborne when he took over the controls. 911 Truthers say that American 77 was a drone or missile that was flown by a professional pilot under remote control, but take a look at this flight path chart of American 77 and notice how sloppy the flight is flown after the autopilot is disconneted at
"E"
and
"F."
There is no way that aircraft was being flown by a professional pilot each time the autopilot was disconnected after the takeover.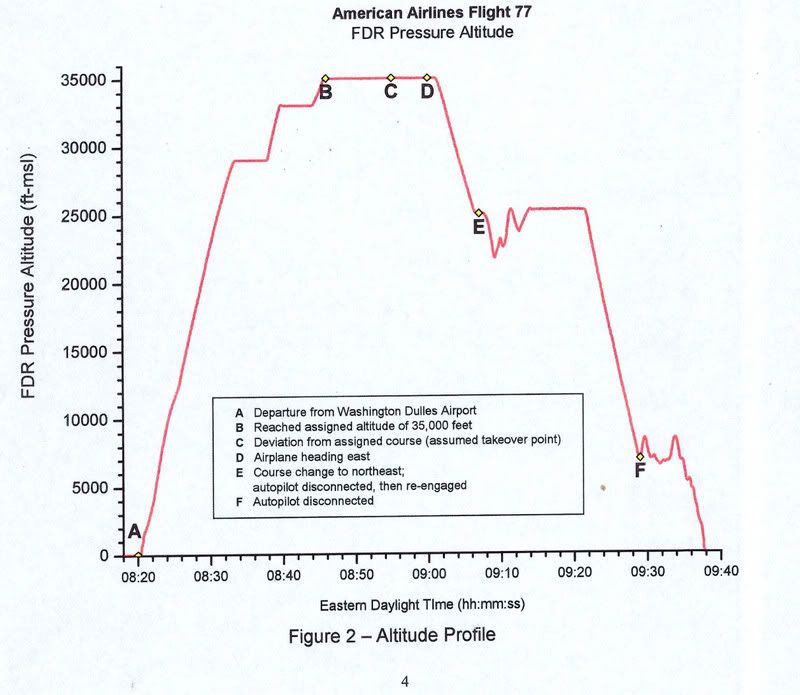 Edited by skyeagle409, 20 April 2013 - 05:21 PM.