turbonium, on 11 May 2013 - 11:35 AM, said:
You assume the debris is falling at free fall speed - no go.
Well, let's take a look.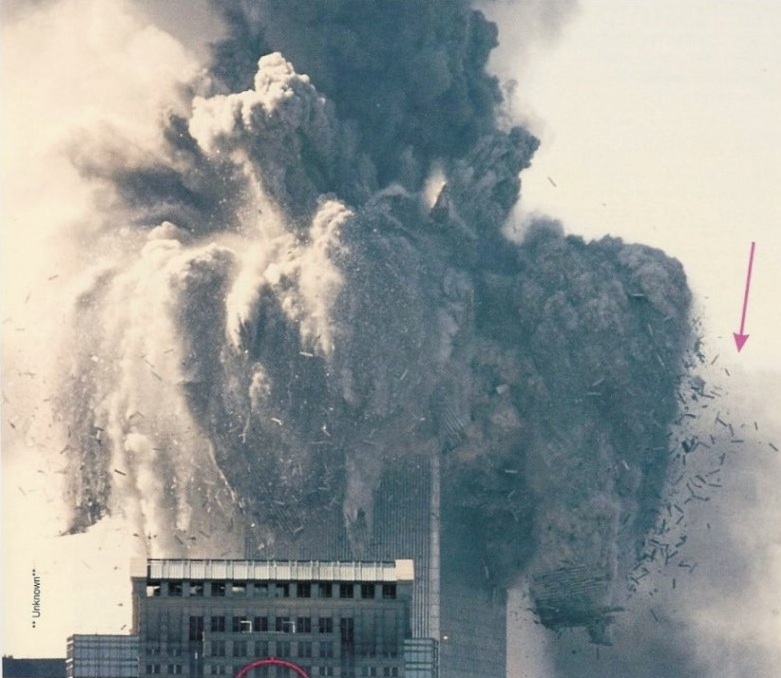 As you can plainly see, dust plumes and debris are outpacing the collapse, which simply means the building is not falling at free fall speed.
Quote
How about huge forces blasting debris out, downward - think that could be a bit faster than free fall?

Nothing more than compressed air as would be expected as buildings collapse. I might add the Verinage demolition method does not used explosives in the initial process.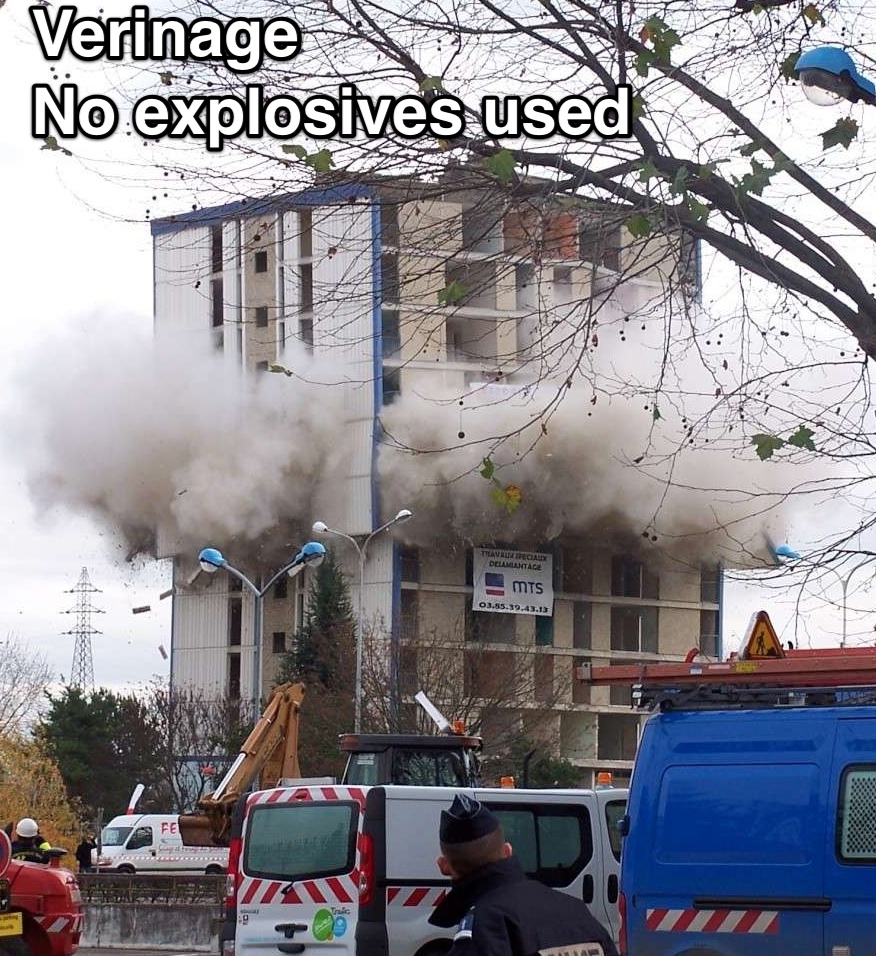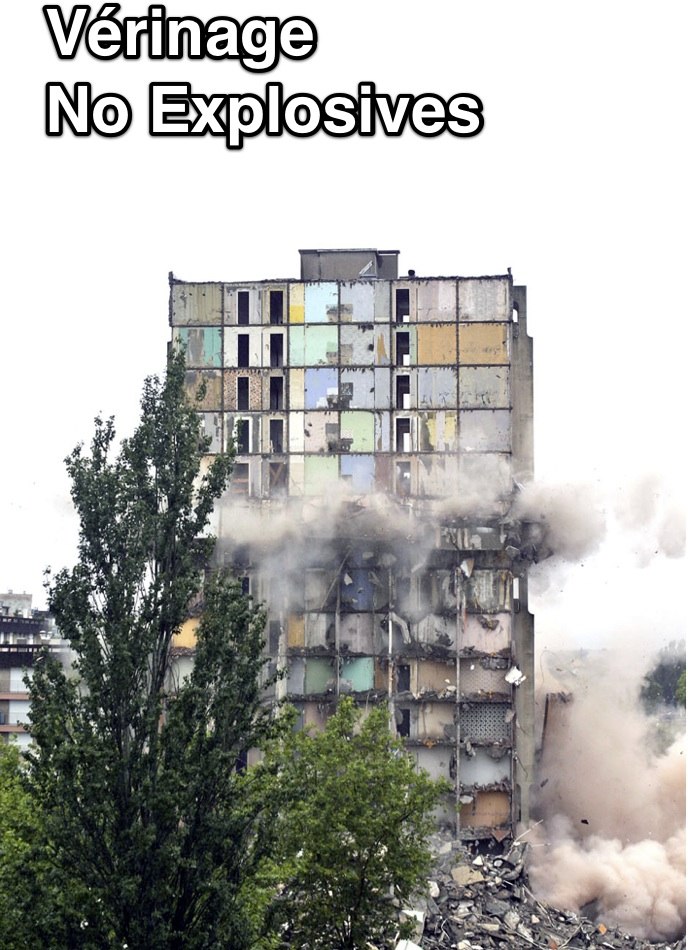 Edited by skyeagle409, 11 May 2013 - 06:53 PM.