manbearpigg, on 29 January 2013 - 01:11 AM, said:
...."THE GOLDEN RULE" (eye for an eye)....It seems to me that the golden rule is the oldest and only unifying element in ALL our religions. (maybe except some crazy empathy-lacking cults)
............Lets start a new religion free from money, leadership, and control.............

1- Jesus TRASHED the Old Testament's 'eye for eye' rule (Matt 5:38/39)..
2- Christianity ALREADY trashes money, leadership and control, so why do we need another religion? Look-
"Unlike so many, we do not peddle the word of God for profit"- 2 Cor 2:17
"Be shepherds of God's flock that is under your care, not lording it over those entrusted to you..." -1 Peter 5:2-3
Jesus said:-"You have one teacher, me,......You're my friends if you follow me. I don't call you servants, but I call you friends" Matt 23:10, John 15:15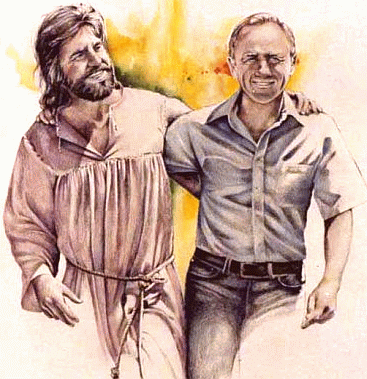 Edited by Crikey, 31 January 2013 - 11:10 AM.