Crikey, on 02 February 2013 - 12:55 PM, said:
In the years following Jesus's execution, 9 people (including the disciples) wrote a total of 27 books (The New Testament) about him, and NOBODY ever came forward to say something like " Hey that never happened! I was alive in Israel at the time but I never heard of this Jesus!"
In other words Jesus was TOO BIG to be a myth, it'd be like somebody nowadays trying to say Elvis never existed, right Elv?
"Uh-huh"..
There's much more Evidence for Elvis than there is for an obscure fellow in the middle east existing over 2000 years ago. But hey, I've promised myself not to get too much into this stuff, especially with so staunch a believer as yourself, from what I've read in your posts, the bible is your main source of history and proof of these events...so **** that you can't have a decent conversation with people like that.
One thing that bugs me though. You mention that Jesus was too big to be a myth which is fine I don't care of he existed or not, he probably did but even he had his doubters, he was killed for ****s sake by the very people who saw him do all his wizardry, the same thing happens in the OT -The golden calf being created despite the desert wanderers knowing that god exists-. That's one reason I can't believe the bible. People in it see living physical proof of god but yet still run off with others gods...seriously? How does that even make sense? Unless of course that is one of those Choose your own adventure bible moments were you interpret it to suit your needs.
P.s Christianity stole Elvis' holy image.
Crikey, on 02 February 2013 - 01:35 PM, said:
So what? Jesus had such a massive impact on Israel that he became a household name and the whole country was still buzzing and talking about him for years after his death.
then somebody said "Hey let's write it all down for history!", and that's how the New Testament came to us from - "eyewitnesses and ministers of the word" (Luke 1:2)
Same with Elvis, many of the books about him were written by people who either knew him, or interviewed people who did know him (family, friends, musicians, fans etc)..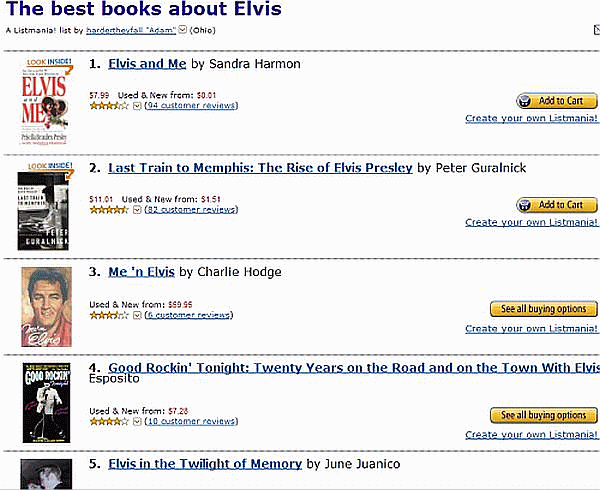 They conflict in accuracy I'll have you know.