I love birds. I have had several lovebirds, I have bred them in the past... last year two of my lovebirds that I had raised from babies died on the same day in my hands.. it was really sad. I had given away the breeding pair as it was too much for me after a while but I gave them to a friend I am still partially in contact with.. I have since aquired a cockateil, usually these birds are social but I ended up with a dud, he is so boring, he just sits in one space and barely moves, he will only sit on my shoulder for like 3 minutes, sometimes more, sometimes less but usually less.
Anyway the breeding pair I gave away had a clutch (litter for birds) and I was going to get one but they all died! Then they had five more and I finally got one. Got it on Easter. At first I was worried because it is really small and shouldn't be seperated from its parents yet... but this is the stage they started dying last time. And since I have experience with birds I thought I would give it a try. When I got it home it was really hungry and I was able to syringe feed it baby bird formula very easily. He seems strong and alert and I am more confident now that everything will be fine. I have a little set up to keep him warm and a schedule for his feedings. He should have all his feathers and start eating on his own in about two weeks.
I already like him a lot. I think he's gonna make a great pet.
If any of you know about lovebirds they can be pretty awesome companions (they are the smallest parrots)when hand tamed from youth...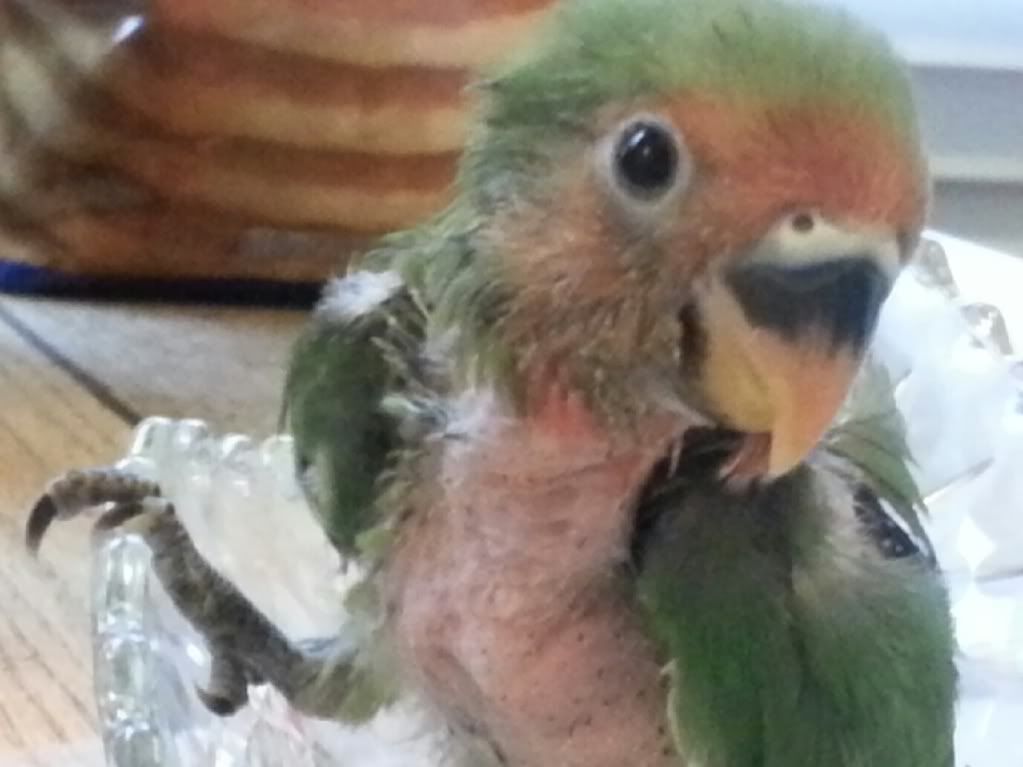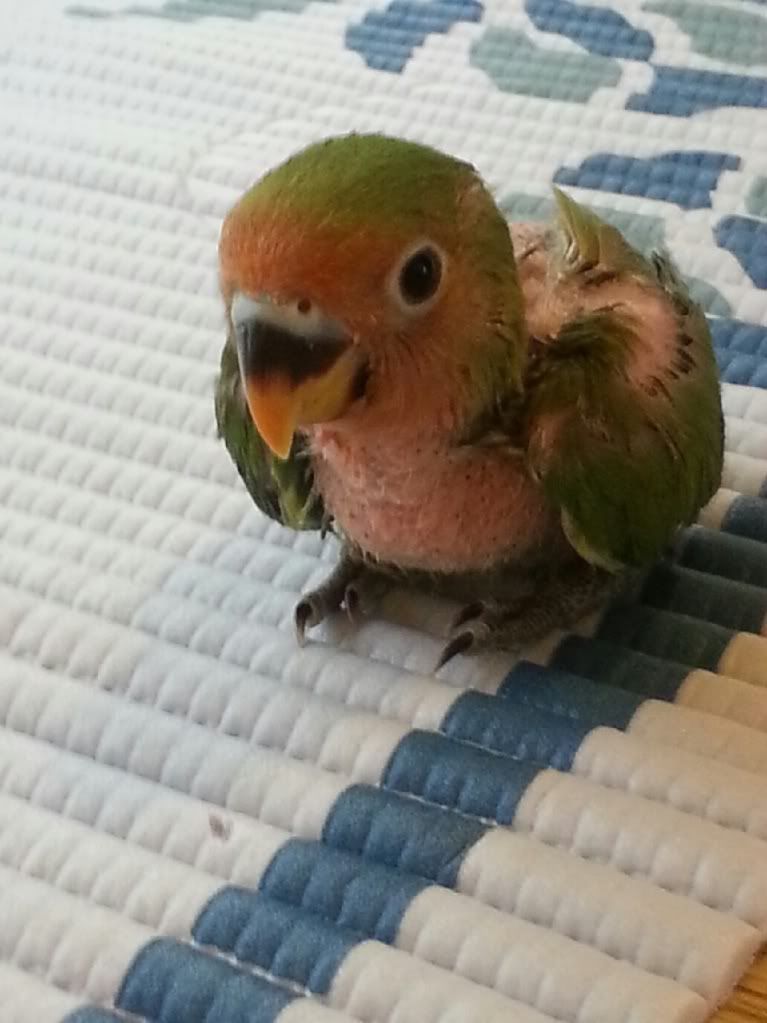 I haven't named him yet. I might call him RJ for Rayne Jr. (Daddy's name is Rayne) but still undecided.
Thanks for letting me share.
Edit: and they are supposed to look like that, he just doesn't have all his feathers yet. I will post another one when he gets them all so you can see the difference.
Edited by SpiritWriter, 02 April 2013 - 06:45 PM.