Is there anyone out there who can change the next 2D image of the Strait of Dover in 6500 BCE into a 3D image?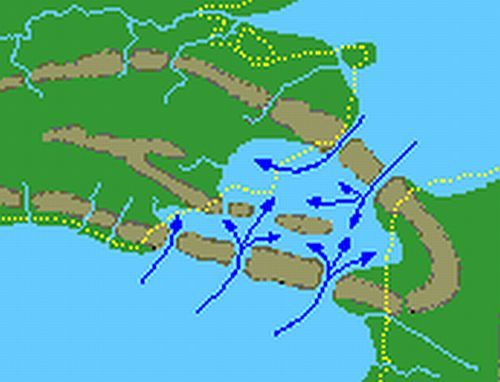 MAP 4: 8,500 years ago - sea level rises, flooding through the gaps in the hills, joining the North Sea and the Atlantic.
http://www.theothers...channelform.htm
.
Edited by Abramelin, 16 April 2013 - 07:37 PM.