REINER GAMMA STATUES AND THE FOUR-SIDED STRUCTURE
Photos 100% official (not edited, just "joined" together), taken by Clementine, from USGS mapaplanet service, please download and check this image -
http://www.mediafire...ab1a7u5j6pxhcxr
(6636 x 4395 .png image, compressed in a .rar), you can check a preview of the image below.
Click on the pic to enlarge.
There are three enormous humanoid statues (17 km height +/- each), one at the centre of the image, "sitting" on some kind of "throne" and holding something like a royal scepter in its arms, the second is left of the first, lying on a platform, using its arms to apparently manipulate some kind of energy source, and the third is behind the first one, to the right, its standing (there is a second "throne" behind this statue).
You can also easily spot two platforms under two of the statues, plus a stairway between them.
There is also an enormous four sided structure (pyramid ?) at the end of Reiner Gamma bright duct.
You can check the statue (central) and four-sided structure also in Google Moon, but with terrible quality, just search for "reiner gamma" and look around.
Please note that the huge foundation where the statues are located
is inlaid perpendicularly into the moon, what means it is facing the space, not moon's surface
.
I have zoomed in the central statue's head, then applied color saturation using MS Office Picture Manager, thats the result.
Three other photos from USGS showing the statues.
Click on the pics to enlarge.
The area at the end of Reiner Gamma "bright duct", where the four sided structure (pyramid ?) is located, used to be shown as a blacked out area in the past. The official story was "data loss".
Note that there was only one set taken by Clementine and both the versions of the image (b&w and color) use the
same original data set
. US Gov seems to be slowly unveiling little portions of the truth.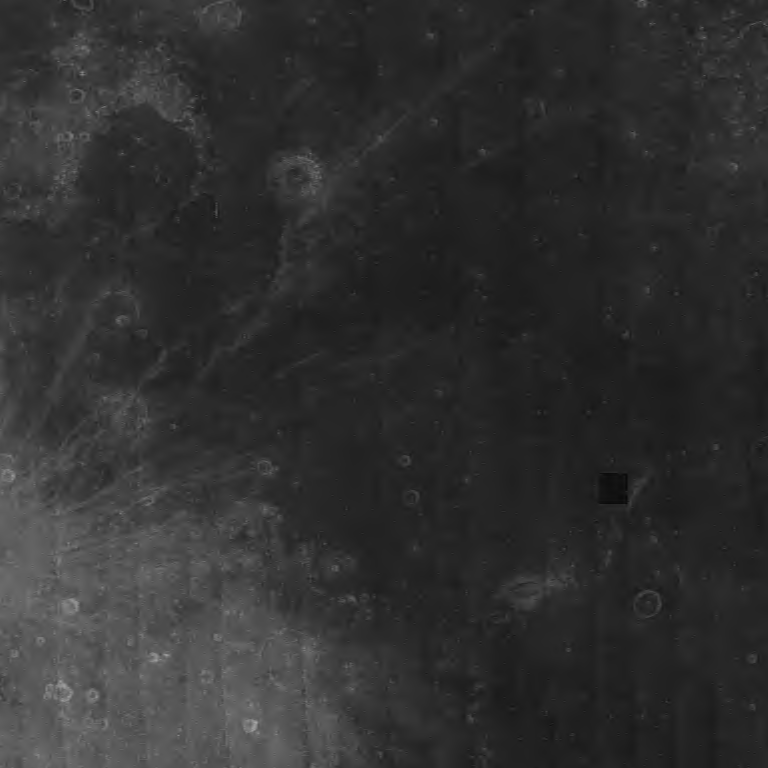 The base lenght of the four-sided structure at the end of RG "duct" is aproximately 12 km, its 52 +/- times bigger than the great pyramid of Giza, in Egypt.
Coordinates at USGS map-a-planet:
Central Statue - 299.52 8.45
Left Statue - 297.54 8.64
Right Statue - 301.01 8.71
Pyramid - 304.85 11.53
http://www.mapaplane...NO&resolution=2
Coordinates on Google Moon:
Central Statue - 8 22' 52.45"N 60 44' 14.23"W
Pyramid - 11 24'05.25"N 55 20' 13.41"W
http://www.google.co...wcase/moon.html
Angle of the statue's (central) face.



THE SPACESHIP
Huge (
~ 18 Km lenght
) cigar shaped spaceship.
Coordinates at USGS - 50.40 -21.78
Click on the pics to enlarge.