Hi guys. I do something called dream drawing, which is automatic drawing. It is what Jung did when creating his mandalas I believe. To me they are like poems but they are really more like dreams. This is the same type of therapy work psychologist use to try to get into kids minds. Anyway I will post some here.. if you do this type of drawing feel free to post it on this thread. If you would like to try dream drawing, it is fun and easy to do. It is interesting trying to interpret your mind...
Dream drawing is completely uncontrolled, you put your pen to paper and let your semi subconscious mind do all the work. Think of nothing just draw... over time you will notice symbology in your own work and will help you identify these things in your actual dreams. Knowing your own symbology will help you relate your inner and outer worlds and in my opinion give you esoteric insight...
Peace and blessings..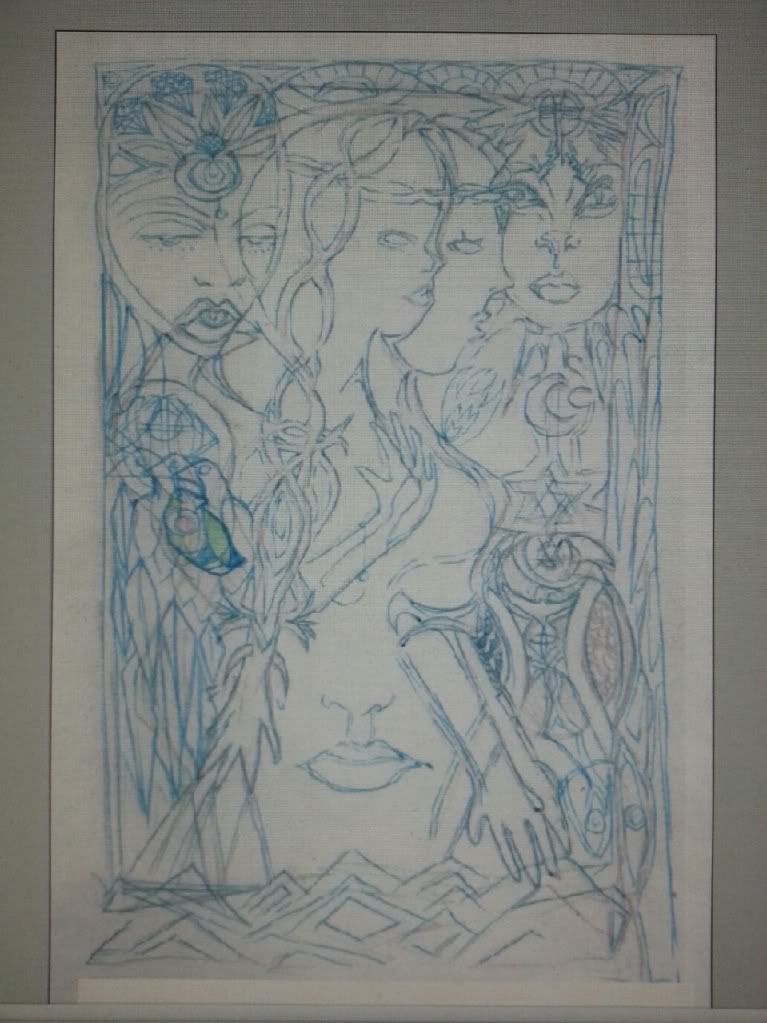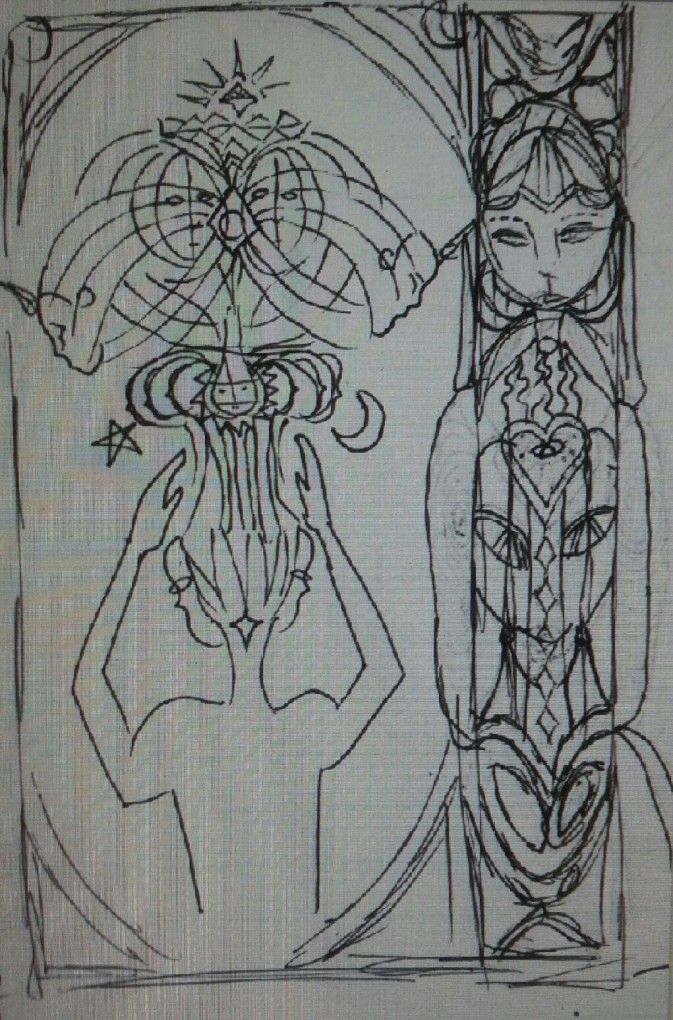 These are up to each of your own individual interpretation.