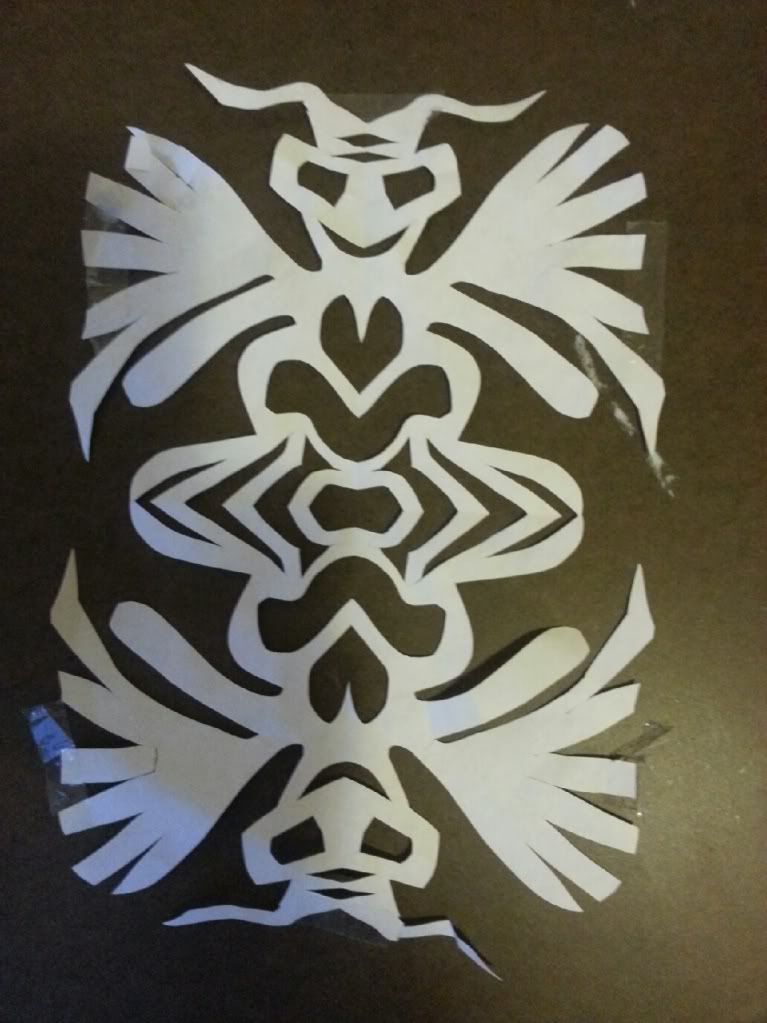 I cut this out in like november 2011, what do you think? I was folding paper and cutting it, not the traditional snowlake way but in fourths I guess especially for this design. I was cutting many papers and sure there were some replimentations of faces etc... but I thought this was outstanding. Look at the arms, heart, wings, face, horns, frog-like bottom.... I also posted this in the gargoyle thread a long time ago but nobody seemed to care *sobbing* lol jk.
but yeah, I thought it was crazy.... and still think its mysterious ..
Just came across it again. I had it hangjng up for awhile, then I put it away but every now and then I come across it. I just put it on a darker paper and within a three ring paper protector. It is still exactly 11 inches long. I just put it in a folder for safe keeping I cant seem to part with it.
I had no clue what I was cutting, I just opened up the cut paper and was shocked when I saw this design.
Edited by SpiritWriter, 27 June 2013 - 05:28 AM.