Saudi Arabian Women's Conference... With Not A Female In Sight
An image of a conference in Saudi Arabia on the topic of "women in society" – with not a single female present - has gone viral.
The picture features row upon row of men in traditional headscarves and white thobes. A single Westerner in a flannel shirt is the only person breaking up an otherwise uniform sea of what appear to be Arab men.
http://www.huffingto..._n_3515062.html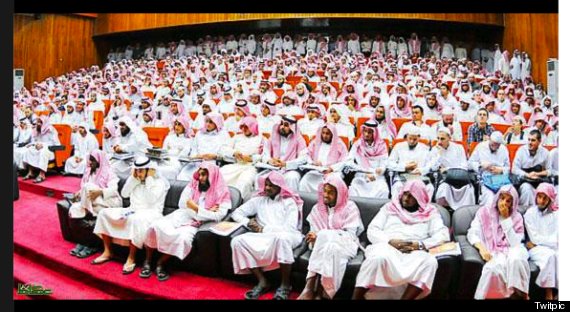 eta: The Telegraphs version
http://www.telegraph...tacle-real.html
.
Edited by seeder, 29 June 2013 - 10:08 PM.