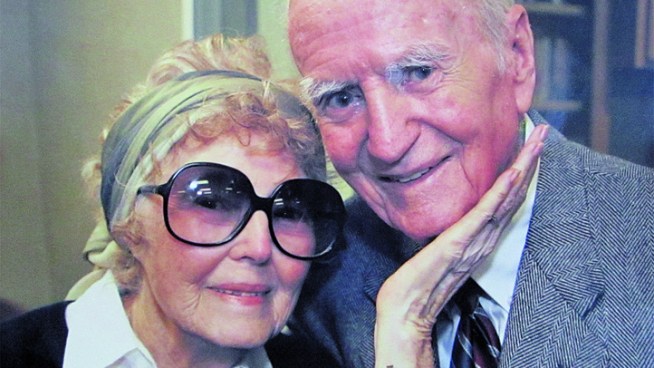 Born on the same date and married for 75 years, a Long Beach, Calif., husband and wife died one day apart earlier this month.
Helen and Les Brown, high school sweethearts who celebrated three-quarters of a century together this year, died July 16 and July 17, respectively.
At Ma N' Pa Grocery in Belmont Heights, the store where Helen went every day, the couple's story – published in the
Long Beach Press-Telegram
– is posted for all to read.
Owner Renee Henderson noted how rare such long-lasting love stories are.
"You don't see that these days; it's like one in a million," Henderson said.
She recalls one day when Helen walked into the store, where she fancied the chicken wings, and her husband, the mashed potatoes and gravy.
"She put her hand on his face and said, 'Isn't he the most beautiful man ever?' And that kinda stuck with me," Henderson recalled.
Read More