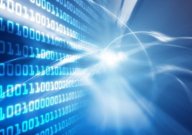 Image credit: flaivoloka / sxc.hu
Stephen Treehorn: Anyone venturing on to sites such as this would eventually stumble across the concept that our experience works on many different levels and in mysterious ways. One such level is that of the hologram. In his book, 'The Holographic Universe', Michael Talbot explains:
rn'There is evidence to suggest that our world and everything in it – from snowflakes to maple trees to falling stars and spinning electrons – are only ghostly images, projections from a level of reality literally beyond both space and time.'
Space and time is written in the fabric of the Universe, in the dark matter before it slows down to become visible light. All information is stored and as this dark matter slows, photons come into play from our sun and anything else that emits light.
View:
Full Article