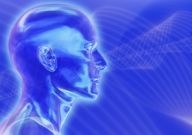 Image credit: stockxpert
Brendan D. Murphy: The emergence of energy psychology (EP), including methods such as EFT (emotional freedom techniques), TFT (thought field therapy), Psyche-K, and Matrix Reimprinting (to name a few) means that, for millions of people suffering from phobias, self-limiting beliefs, or even major emotional and/or physical traumas, expensive and often ineffective traditional therapies can be eschewed in favour of more affordable (or free) and very often spectacularly successful "new" methods—that can achieve better results in a fraction of the time.
Energy psychology describes a collection of novel psychological interventions that "balance, restore, and enhance human functioning by stimulating the human subtle energy system," which includes the acupuncture meridian system, chakras, and nadis. "These techniques... have been observed to catalyze rapid, dramatic, and lasting changes in feelings, beliefs, mental states, and behaviors," as well as physiology and biochemistry. Thus, EP techniques involve "stimulating energy, whether by tapping, touching, or intention."(1) EP therefore traces its roots not just to Chinese medicine and qi gong, but also to the work of modern pioneers such as chiropractor and founder of applied kinesiology George Goodheart, Australian psychiatrist John Diamond, and Thought Field Therapy founder Roger Callahan.
View:
Full Article