Well...while reading this page
http://www.huffingto..._n_4136191.html
Which is now a thread on Iranian UFO's here
http://www.unexplain...howtopic=256620
I saw, at the bottom of the page, a gallery of UFO pics, so had a quick flick thru the gallery and came across two pics Ive personally never seen before
Blurb:
UFO Over Mojave Desert Sept. 9, 1985
This cigar-shaped UFO was photographed by general aviation pilot David Hastings as he piloted a Cessna Skymaster plane over the Mojave Desert on Sept. 9, 1985. There has never been an indication of hoax in this case, which remains unexplained to this day.
(Correction, unexplained so far!)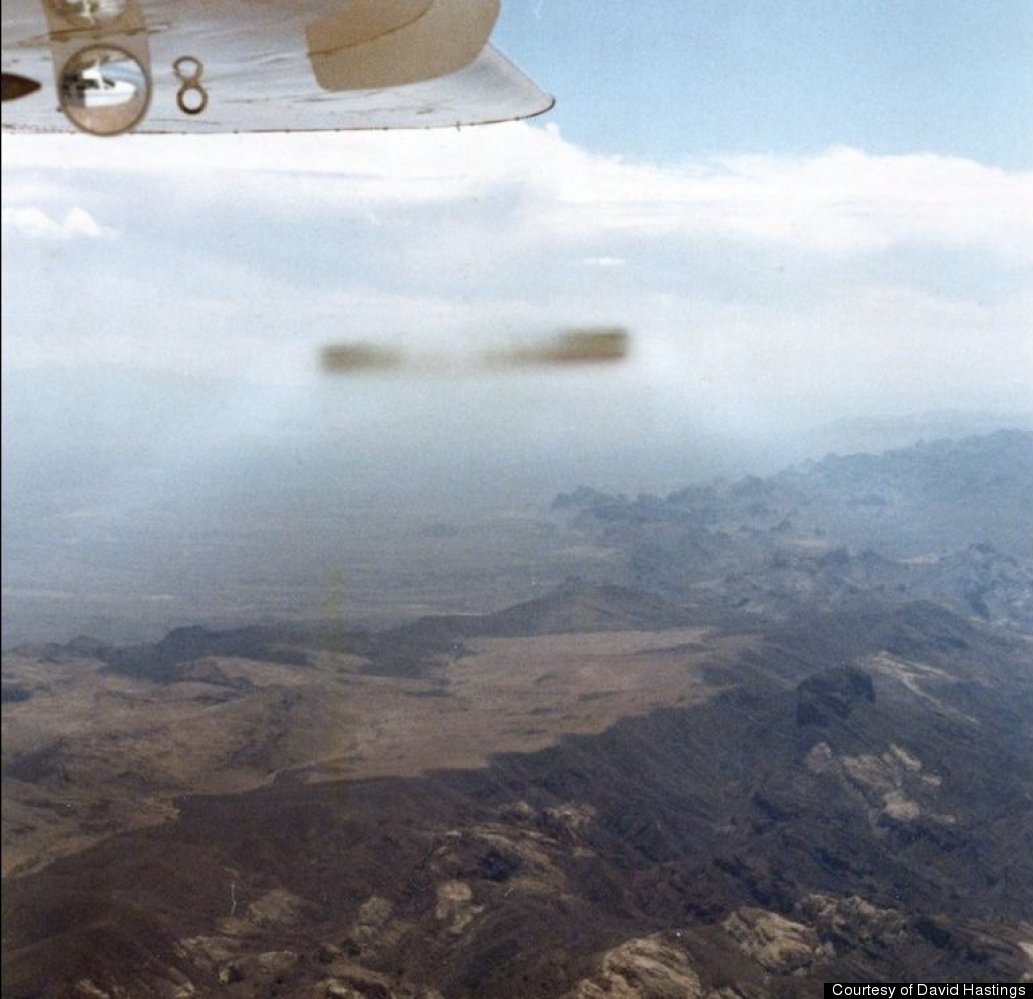 Now we had a pic not long ago with the red 'rocket' ufo that turned out to be (most likely) crap on the planes window, and the above pic, while not red, could also be a similar artefact..(?)
Blurb:
Strange objects over France
While descending an Austrian mountain in 1954, photographer Erich Kaiser captured an image of what he called mysterious silvery-white flying objects.
(saucers sidewards?)
So let the games begin !!