I'm new to the forum and thought I would come to this thread first and share this information. I was recently at a conference and sat in on a lecture by author Anita Meyer and her book called "In search of the holy language".
She demonstrated how all the Hebrew letters (27 of them) all come from ONE spiral form, and that spiral form is produced from the mathematical constituents found everywhere in the natural world (the Fibonacci sequence and the golden ratio).
I find this amazing BECAUSE "IF" there are alien races out there in the universe, I believe that this is the language (mathematical) that they would use to communicate with us, seeing as it is a commonality in the universe, and we would easily recognize it and be able to relate.
This writing and language goes much deeper since it also engulfs the field of quantum mechanics. The Hebrew letters (according to this spiral form) produce a complete alphabet (in one spot in space) without even actually MOVING! It has to do with ones "point of view", and therefore dimensional.
I don't know how this author hit on this knowledge, but it is something that is way advanced above my actual comprehension and may lie in the field of extraterrestrial knowledge and technology.
Who knows maybe we were already contacted centuries ago by an extraterrestrial race, or perhaps God Himself when He spoke and gave the Ten Commandments to Moses on Sinai!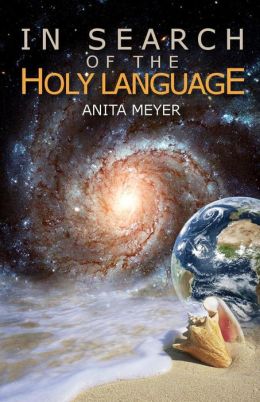 I was also able to find this YouTube video on it:
http://www.youtube.com/watch?v=T_MWgsAuk60
Edited by Jacko2, 29 October 2013 - 10:41 PM.